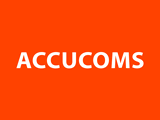 ACCUCOMS and RINGGOLD have signed a contract for exclusive representation for territories outside the UK and North America. This is the first such partnership between ACCUCOMS and another provider of publisher services.
RINGGOLD provides the Institutional Identifier and supplies publishers with a comprehensive overview of the scholarly market. Its Identify database contains over 300,000 institutional records, while the Consortium Directory Online (CDO) profiles more than 400 library consortia in 100 countries. ACCUCOMS is an independent provider of sales and marketing services to academic and professional publishers. As of now, ACCUCOMS is the exclusive reseller of RINGGOLD products in all territories except the United Kingdom and North America and for those publishers in Europe which are already in communication with RINGGOLD.
Laura Cox, Chief Marketing Officer at RINGGOLD, said: "We are delighted to be working with ACCUCOMS to extend our publishing intelligence services to many more publishers and intermediaries. Understanding and connecting data is a vital part of the scholarly supply chain. We look forward to the opportunities that this partnership will bring to scholarly publishers worldwide.
"ACCUCOMS is thrilled about this partnership with RINGGOLD," said Pinar Erzin, Managing Director at ACCUCOMS. "One of ACCUCOMS' key missions is to create a broad business intelligence solution for publishers. This partnership is a crucial first step in the development of that solution. Quality business intelligence is vital for publishers. Innovative organizations such as RINGGOLD and ACCUCOMS help publishers to make the most of data."