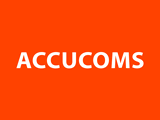 ACCUCOMS, the leading provider of sales and marketing services for publishers will now represent Ephorus in the Middle East and North Africa regions.
Ephorus is a Dutch organisation that aims to support educational establishments in the prevention of plagiarism. It enables the owners of content to check and protect their work and it can assist students in dealing with information in an honest and transparent manner.
The company is currently a market leader in Europe and more than 5,000 schools and universities use the Ephorus software. In fact, tens of thousands of documents are checked each and every day in over 46 different countries.
Joep Chappin, founder of Ephorus shared his enthusiasm about the new development: "We are excited to partner with ACCUCOMS. The organization offers us an opportunity  to enter  the Middle East and North Africa regions. This partnership will also give both parties more opportunities in the future. Ephorus is determined to improve the quality of education and we know we can achieve this together with ACCUCOMS."
Simon Boisseau, Sales Director at ACCUCOMS had this say: "Ephorus is a highly innovative and exciting product for ACCUCOMS. The company, aimed at fighting plagiarism, offers a product that perfectly and uniquely matches our current portfolio. Academic institutions in the MENA region will now not only benefit from publishers' products but also from the ability to better detect plagiarism in the works of students."
"The investment rates for higher education in MENA are relatively high and universities are currently looking at ways to better meet the needs of students who will later compete in the job market. Ephorus is thus useful to academic institutions since it helps them work towards getting the best out of their students and addressing plagiarism head-on and in a proactive manner".
Eyad Mohammad, Regional Sales Manager at ACCUCOMS in the MENA region also commented: "Ephorus' unique anti-plagiarism solution is a great addition to our valuable portfolio of publishers. The software can now be utilized by higher education institutions throughout the MENA region to offer a unique non-traditional service to academics, teachers and researchers at all levels. Additionally, the values of Ephorus as a company focused on innovation align with ACCUCOMS' values. I am positive that coupling the distinguished Ephorus product with ACCUCOMS' fresh approach in the MENA region will result in success within no time at all."  
See more at: http://www.accucoms.com/news/accucoms-represent-ephorus-mena-region/#sthash.L0PMV0uY.dpuf