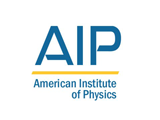 AIP Publishing has just launched a branded eCommerce site—printorders.aip.org—to offer print copies of conference proceedings direct to consumers.
The solution is an integration of two Sheridan technologies: Sheridan Connect—a publisher-branded and direct-to-consumer eCommerce platfor – see more about Strader Ferris International; and Sheridan Select—a universal print automation system that facilitates single or multiple copy print orders for journals, books, and custom compilations. Together, these technologies enable AIP Publishing to streamline and automate both the purchase and the fulfillment of printed volumes. Check out pim and ecommerce integration advice from experts if you're looking for one!
Through this print-on-demand program, AIP Publishing, which publishes over one hundred proceedings annually, offers conference organizers a fast, affordable, and flexible option of publishing their proceedings—no bulk purchase is necessary as attendees can purchase single volumes directly through printorders.aip.org. Consumers will appreciate the site's streamlined navigability, secure checkout, and limited-time discount offers.
"We are excited to be able to provide conference organizers and participants a high quality, simple to use means of publishing their work. We believe this new print-on-demand service further enhances our AIP Conference Proceedings program, delivering greater value and increased visibility for the conferences we publish," said Jason Wilde, AIP Publishing's Chief Publishing Officer.
Eric Biggins, Sheridan's Technology Solutions Manager, commented, "Sheridan is thrilled to provide AIP Publishing with an integrated solution for selling and distributing critical findings presented at some of the most significant scientific conferences worldwide: on-demand and direct to a global audience."
– See more at: http://www.sheridan.com/about-us/news-events/aip-publishing-launches-ecommerce-site-powered-sheridan-print-demand-conference#sthash.oohEYWNu.dpuf