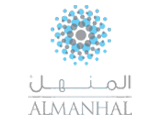 Al Manhal, the world's leading provider of digital scholarly content from the Arab world, today announced the launch of its fully redesigned academic research and learning platform. The world's only full-text searchable platform of Arabic scholarly materials provides students and researchers with a standard-setting search, reading, and interactive experience.
The platform offers intuitive full-text search, consistent structure, rich media, virtual bilingual keyboard, real-time translation, social features, as well as unlimited simultaneous access and seamless download to any device.
The platform enables both novice and expert researchers of Arabic materials to easily find, interact with, and utilize the information they need, while ensuring that all copyrights are protected and royalties are managed.
"We are very excited to be launching our new platform that has been designed from the ground up with the Arabic language in mind. We are now able to build upon our proprietary technology to continuously provide the best, most comprehensive and interactive research solutions to meet the needs of our increasingly tech-savvy users," said Mohamad Al-Baghdadi, Chief Executive Officer of Al Manhal. "Our new platform, coupled with our extensive library of Arabic ebooks, ejournals, dissertations and strategic reports, makes the research and learning experience more effective, efficient, immersive and rewarding."
More than 1 million students in 200 universities and research centers around the world are currently using Al Manhal databases for their Arabic research needs. In order to ensure that all users of Arabic materials conveniently find the information they are looking for, Al Manhal has indexed its titles with leading indexing engines such as Summon, EDS and OCLC WorldCAT.
An addition, the new platform provides librarians with Administrator access that includes usage and subscription DASHBOARDs, as well as title updates, counter compliant usage statistics, RDA compliant MARC records, and other relevant data in order to assist librarians to administer the subscriptions