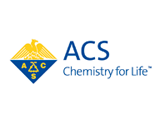 The American Chemical Society (ACS) Board of Directors has named Thomas M. Connelly, Jr., Ph.D., executive vice president and chief innovation officer at DuPont, the Society's next executive director and chief executive officer (CEO), effective February 17, 2015. Connelly is retiring from DuPont at the end of this year after a distinguished 36-year career. He succeeds Madeleine Jacobs, who is retiring after 11 years as CEO and a total of 24 years with ACS.
"Tom Connelly is uniquely qualified for this key ACS leadership post," says ACS Board Chair William F. Carroll, Jr., Ph.D. "His passion for chemistry and vast experience with all segments of the global chemistry enterprise, as well as his accomplishments at DuPont in leading global businesses, innovation teams, and research and development operations, will be invaluable in bringing ACS to the next level of excellence."
"I am honored to have been selected as executive director and CEO of the American Chemical Society by the ACS Board of Directors," says Connelly. "My career has been entirely within the chemical enterprise, serving in research, manufacturing and business roles. I am looking forward to using that experience as executive director and CEO to serve our more than 161,000 members and advance the goals and priorities of the Society."
Connelly joined DuPont in 1978. Over the course of his career, he has led worldwide businesses and operations, with special emphasis on developing markets. He has been chief science and technology officer since 2000 and became executive vice president and chief innovation officer in 2006.
His accomplishments in these assignments are numerous. Connelly led DuPont's $1.8 billion science and technology operation into new areas, including materials for semiconductor processing and packaging, advanced display materials, alternative energy and fermentation-based chemical products. He developed Open Innovation activities including DuPont Ventures, the DuPont-MIT alliance and DuPont Inbound Marketing. He launched DuPont's photovoltaics unit, revitalized a $4 billion electronics and communications business, and overall was responsible for a 10,000-person science and technology team and businesses with more than $12 billion in revenues.
DuPont's research since 2000 has garnered four ACS Heroes of Chemistry Awards for innovations that promote the welfare and progress of humanity, as well as a Presidential Green Chemistry Challenge Award. Connelly has also led research laboratories in three countries, growing a staff of 100 to more than 2,000.
He has extensive interactions with federal, state and local governments, and he serves extensively on committees of the National Research Council. Connelly is currently chairing a study on chemical manufacturing via industrial biotech. He has served on the boards of numerous organizations, including the World Affairs Council of Wilmington, Delaware; the Brandywine Conservancy; the Alliance for Global Sustainability; the American Institute of Chemical Engineers; the Editorial Advisory Board of Chemical & Engineering News (C&EN); and the Commission on the Future of Graduate Education in the U.S., a joint effort of the Council of Graduate Schools and Educational Testing Service. Connelly's professional interests extend to K-12 STEM education in addition to higher education. In the latter capacity, he has been on the visitors committees for chemical engineering at the Massachusetts Institute of Technology; the University of Delaware; Princeton University; Tufts; and the University of California, Santa Barbara.
"Tom brings to ACS a keen understanding of the important role that scientific societies play in the larger global enterprise," says Jacobs, who first met Connelly in 1995 when she was C&EN editor-in-chief. "He is a long-time, engaged ACS member who understands the challenges and opportunities that await ACS. The ACS Board of Directors was impressed with Tom's in-depth global experience, his ideas for the future, and his enthusiasm for every aspect of the Society's vision, mission and strategic goals.
"Tom's extensive first-hand R&D experience and expertise will be a critical asset in advancing ACS policy priorities focused on driving U.S. innovation, job creation and global competitiveness. He is an accomplished leader who understands how to transform discovery into beneficial products. In short, he epitomizes the ACS Vision – Improving people's lives through the transforming power of chemistry," says Jacobs.
Connelly earned a B.S. in chemical engineering and an A.B. in economics at Princeton University in 1974, and a Ph.D. in chemical engineering at the University of Cambridge in 1977. He is an experienced communicator and frequent speaker on innovation subjects before diverse audiences around the world. Connelly has received a number of awards and honors, including the CDMA Executive Excellence Award in 2005, the ACS Henry F. Whalen, Jr., Award for Excellence in Development and Management in the Chemical Enterprise in 2009 and the French American Chamber of Commerce Global Leadership Award in 2013.