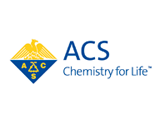 ACS Publications, a leading scientific journal publisher and a Division of the American Chemical Society (ACS), announced today a far-reaching expansion of its open access publishing options –– including a major new open access journal, more licensing choices for authors and a stimulus program to support authors who select ACS journals when seeking to publish their work open access. The programs will be featured at the annual Charleston Library Conference in Charleston, S.C.
"These bold, new and expanded open access programs from ACS reinforce our drive for sustainable universal access to the results of scientific research," said Susan King, Ph.D., Senior Vice President, Journals Publishing Group, ACS Publications.
"The successful migration from print to digital journals two decades ago has spawned one of the most fertile periods in scientific publishing, evidenced by the number and range of new publisher start-ups and also cross-publisher collaboration and innovation in the development of standards to facilitate access and scientific understanding. In keeping with our mission of service as a scientific membership society, ACS sees expansion of our open access policies as being responsive to the evolution of global scientific communication," King said.
ACS Publications recently appointed Kevin Davies, Ph.D., Vice President, Business Development and Publisher, Chemical & Engineering News (C&EN), to lead the development of its new open access initiatives. Prior to joining ACS, Davies served as Editor-in-Chief of Bio-IT World, was former Editor-in-Chief of Cell Press and first established Nature Genetics, serving as its Founding Editor.
The four major components of the Society's expanded portfolio of open access options include the following:
ACS Central Science
In the coming year, ACS will introduce a new, open access, peer-reviewed journal, ACS Central Science. The journal will be the first highly selective, society-published, pure open access journal to cover the breadth of chemistry and its interfaces with research across the natural and physical sciences. It will be led by a renowned scientist and an international editorial board, with peer review overseen by active research scientists representative of the journal's disciplinary and geographic diversity.
ACS Central Science will be the ACS' first completely open access journal. All original research articles will be made freely available online immediately upon publication and without article publishing charges levied on authors. The journal will feature exceptional multidisciplinary research from across the broad spectrum of the chemical sciences, including chemistry and chemical engineering, life sciences and biomedicine, physics and materials science, and computational science and engineering. In addition, the journal will harness the established capabilities of ACS' C&EN magazine editorial team and invited thought leaders for expanded analysis and commentary on global trends in science research and development, technology, education and policy.
ACS Editors' Choice
ACS Editors' Choice is a new service designed to feature highly innovative research of broad public interest, and to make this material widely accessible. Starting January 2014, drawing on timely recommendations from the more than 400 editors of ACS' over 40 peer-reviewed journals, who are themselves active researchers, ACS will select and openly feature one new article per day to highlight the newly published work of an author and research team that exemplifies the Society's commitment to improving people's lives through the transforming power of chemistry.
Articles featured in the ACS Editors' Choice program will be open access immediately upon publication in the respective journal issue, and these selected articles will remain open for all to access and read. There will be no access charges or article publishing charges for articles selected by the ACS Editors' Choice program.
ACS Author Rewards
Recognizing that research communities may require time to fund and transition to new open access publishing models, in 2014 ACS will sponsor a direct-to-author open access stimulus program, ACS Author Rewards. Each article published in ACS journals during 2014 will qualify the corresponding author for ACS Author Rewards article credit. Credits issued under this program, at a total value of $1,500 per publication, may be used to offset article publishing charges and any ACS open access publishing services of the author's choosing, and will be redeemable over the next three years (2015-2017).
Given the nearly 40,000 articles that are published across the Society's portfolio of journals annually, this stimulus program will present the research community with a potential savings of $60 million.
Expanded ACS AuthorChoice
ACS Publications offers its authors an easy and cost-effective route to open access through its ACS AuthorChoice program. Beginning in 2014, authors or their funding sponsors who elect this fee-based option may select from an expanded menu of licensing options to enable the final published article to be openly discoverable and available to readers worldwide, both from the ACS website and other institutional repositories of the author's choosing. ACS AuthorChoice has been updated to allow authors to choose between immediate or 12-month delayed open access of the final published article of record, depending on their preference and funder requirements. ACS AuthorChoice options provide progressive discounts based on membership in the ACS and the institutional subscriber affiliation of the Corresponding Author. Authors also now may elect to fund publication under the terms of either a Creative Commons Attribution (CC-BY) or Creative Commons Attribution Noncommercial No Derivative Works (CC-BY-NC-ND) license.
In addition, authors who participate in ACS AuthorChoice will benefit from the security and convenience of the new ACS Certified Deposit program. Under this program, ACS will manage the required deposit of the final published article to funder, institutional or governmental repositories as directed by the author and will maintain records to certify compliance with such mandates.
"Together with the ACS Author Rewards stimulus program, these expanded ACS AuthorChoice options underscore our Society's commitment to working together with our authors and both their funding agencies and employing institutions to facilitate sustainable publishing models that can provide open access as a complement to the widespread access now in place through institutional subscription licensing," said Brian Crawford, Ph.D., President, ACS Publications. "The comprehensive open access initiative we are announcing today enables ACS to offer a spectrum of sustainable, customizable options to meet the diverse needs of the scientific and scholarly communities we serve. We are delighted to have Dr. Kevin Davies, an experienced scientific editor and publisher — as well as notable author — at the helm as the ACS charts a new course for open access publishing in chemistry. "
Additional details on these ACS open access initiatives can be found at www.acsopenaccess.org.