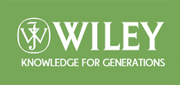 The American Heart Association (AHA) and Wiley-Blackwell, the scientific, technical, medical, and scholarly publishing business of John Wiley & Sons, Inc., today announced an innovative venture to publish a new open access journal, Journal of the American Heart Association: Cardiovascular and Cerebrovascular Disease, which will launch this fall.
Journal of the American Heart Association will serve as the first online-only open access journal for the AHA, and joins the AHA's prestigious portfolio of 11 peer-reviewed print and online subscription-based scientific journals, including Circulation; Stroke; Arteriosclerosis, Thrombosis, and Vascular Biology; Circulation Research; and Hypertension.
Journal of the American Heart Association will provide rapid publication based on rigorous peer review, aiming for three weeks from acceptance to online publication. The journal will enable authors to be fully compliant with open access requirements of funding organizations and institutions where they apply. All articles will be freely available on HighWire, the journal's ePublishing platform, and deposited in PubMed Central immediately upon publication.
Vickie Thaw, Publisher at Wiley-Blackwell for Journal of the American Heart Association commented, "We are very enthusiastic about our new partnership with AHA to which Wiley-Blackwell brings a strong history of innovation in journal publishing and extensive global reach. We are looking forward to helping the AHA to develop Journal of the American Heart Association into a successful, high quality journal."
The AHA has appointed Dr. Joseph Vita as Editor in Chief of Journal of the American Heart Association. Dr. Vita is Professor of Medicine at Boston University School of Medicine and Associate Chief of Cardiology for Academic Affairs at Boston Medical Center. He is the current Deputy Editor of the AHA journal Circulation, an active contributor on numerous study sections for the NIH and AHA, and Supervisor of a translational research program in vascular biology.
"Launching JAHA, our new journal, is an exciting and pivotal moment for the AHA because we will now be able to offer researchers our first open access alternative, and it will perfectly complete and complement our existing set of journals. We are energized by the opportunities that our partnership with Wiley-Blackwell offers, such as their devotion to their society partners, and their marketing ideas and reach," said Martha Cathcart, PhD, the Scientific Publishing Committee chair for the American Heart Association.
Dr. Vita comments, "Journal of the American Heart Association will provide a global publishing forum for basic and clinical research articles, reviews, and special reports on cardiovascular disease and stroke. Our content will be rapidly and widely accessible, accelerating the translation of strong science into effective practice."