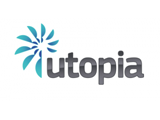 As part of its efforts to make articles published in its journals ever more useful to researchers, the American Society of Plant Biologists (ASPB) will, from January 8, 2013, enrich Plant Physiology and The Plant Cell articles with Utopia Documents. All PDF versions of new articles published from the start of 2013 — along with many more published over the preceding years — will incorporate the advanced features that are accessible to the user via the free Utopia Documents PDF viewer.
Imagine how useful a PDF would be in which it is possible to link in-text references directly to the articles referenced, to export tables into a spreadsheet, and to highlight a term and get a wealth of related links. Imagine how much such a document would improve research and scholarship. Reflecting ASPB's commitment to experimentation and innovation in research communication, this possibility is now a reality for ASPB's journals, Plant Physiology and The Plant Cell.
ASPB aims for its journals not only to be avenues for the exchange and communication of knowledge, but, wherever possible, to also be catalysts for innovation. In that light, the Society will enhance and enrich the PDF versions of articles in its journals with the state-of-the-art techniques used by Utopia Document's PDF viewer to bring features to those PDFs that before now could be realized only in web versions of the article. The technology behind the Utopia Documents tool allows users to view interactive and extractable tables that can be rendered as graphs; active links to citations in the paper; and link-outs, directly from the PDF, to numerous relevant information resources without the need to retype or even copy and paste any keywords or phrases. The result is that the PDFs are as interactive as the HTML versions of the articles, if not more so.
As Steve Pettifer, originator of Utopia Documents, puts it, "Navigating the scientific literature can be cumbersome and time-consuming. Utopia Documents was conceived to help researchers and students cope more readily with the scientific literature. It is a software tool designed by scientists for scientists, frankly, to make life easier. Scientists are always short of time, and to be able to discover—and get to —needed information faster and more conveniently is a major advantage."
Mike Blatt, incoming Editor-in-Chief of Plant Physiology, agrees. "As a former Editor of the Biochemical Journal, I took part in the launch of Utopia and have seen it grow over the past four years. I am convinced that Utopia will prove immensely attractive both for authors and readers of Plant Physiology and The Plant Cell.
ASPB was founded in 1924 to promote the growth and development of plant biology, to encourage and publish research in plant biology, and to promote the interests and growth of plant scientists in general.
For more information about the Society, visit http://aspb.org.
For more information about Utopia Documents, visit http://utopiadocs.com.