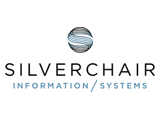 The American Society of Anesthesiologists® (ASA®)  has launched Anesthesiology, its official medical journal,on Silverchair's SCM6 Product Development Platform.
Since 1940, Anesthesiology has led the world in the publication of transformative content in the field of anesthesiology research as the premier peer-reviewed research journal for the practice of perioperative, critical care, and pain medicine.
ASA selected Silverchair to host Anesthesiology in May 2014. In the past six months, ASA has worked closely with Silverchair to launch Anesthesiology with an updated interface and a mobile-responsive design. Anesthesiology content is now taxonomically tagged with Silverchair's CORTEX medical taxonomy that enables greater discoverability of related content within search and on article pages. In addition, the new site features 30 specific topic areas that streamline a user's browsing experience when they are exploring content within a specific area of anesthesiology.
"Product releases with our clients are never a static event," said Thane Kerner, Silverchair CEO. "As a product development partner, we are excited to begin leveraging data extracted from Silvermine data analytics to develop products that meet the needs of specific user groups and to create progressive new features that will increase member and non-member engagement with content."
"A peer-reviewed medical journal's primary focus is to present readers with high-quality research and reviews in a user-friendly, intuitive format," said James C. Eisenach, M.D., Anesthesiology editor-in-chief. "We are pleased to partner with Silverchair to make it easier for physicians and researchers to find content as well as receive updates on new content in their areas of interest. Our goal is to create a more personal user experience with Anesthesiology."
"The American Society of Anesthesiologists is pleased to offer members access to Anesthesiology on the Silverchair platform," said J.P. Abenstein, M.S.E.E., M.D., ASA president. "The Silverchair platform is a real game changer for dissemination of the discovery of new knowledge.  Silverchair's semantic tagging and enhanced search capabilities will help members discover content that is relevant to their practice.  We anticipate that Silverchair will accelerate the adoption of new medical knowledge and improve the quality and safety of the medical care we deliver to our patients."