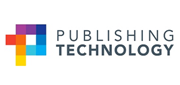 Leading independent publisher Bloomsbury and industry consultancy Publishers Communication Group (PCG) today announce an exclusive sales, marketing and customer service partnership for Bloomsbury's two newest ventures, the Churchill Archive and Drama Online.  The two digital collections will launch during 2012 under the Bloomsbury Academic imprint of the London-based literary and reference publisher.
Specializing in the humanities and social sciences, Bloomsbury Academic publishes more than 1,000 books each year, maintains a backlist of about 20,000 titles, and is aggressively expanding its online portfolio of digital resources with collections such as Berg Fashion Library, Churchill Archive and Drama Online.
With this agreement, PCG continues to grow its program of full-service global representation for scholarly publishers. By leveraging local networks in Europe, North America, Latin America, India and China, PCG will execute sales and multi-channel marketing programs, as well as manage all library-facing customer service and fulfillment duties for these two collections.
The Churchill Archive makes accessible nearly one million documents amassed by Winston S. Churchill throughout his life.  Published electronically in collaboration with the Sir Winston Churchill Archive Trust and Churchill Heritage Ltd, and previously only available on microfilm, the collection is designed as a research and teaching resource documenting Churchill's engagement in national and international affairs over six decades of public life as soldier, journalist, wartime leader and historian.  Drama Online aggregates the most studied, performed and critically acclaimed plays from the last two and half thousand years from the Methuen Drama, Arden Shakespeare and Faber lists.   The collection meets the full range of drama teaching needs, incorporating critical analysis, contextual information, performance and practitioner texts from theory to backstage and acting guides coupled with video and audio material.
Douglas Wright, Director of PCG commented: "We are excited to work with Bloomsbury on these prestigious, groundbreaking collections. Both the Churchill Archive and Drama Online are ambitious projects, and we are uniquely positioned with the necessary global infrastructure, cross-functional expertise and library connections to deliver this valuable content to educators, students and researchers of 20th century history and theatre studies around the world."
Jonathan Glasspool, Managing Director of Bloomsbury Academic said "We are really looking forward to working with PCG to make these fabulous resources available to as wide a market as possible."