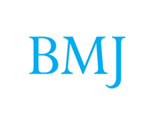 Entries for the BMJ Group Improving Health Awards 2013 are now open with a range of exciting new categories designed to recognise excellence in medical practice.
A total of 14 categories are up for grabs and this year's high-profile judges include Chair of Council at the Royal College of General Practitioners, Dr Clare Gerada and Clinical Vice President of the Royal College of Physicians Dr Linda Patterson. Plus, star of CBeebies Get Well Soon and paediatrician Dr Raj Singh.
Fiona Godlee, BMJ Editor in Chief, said: "In 2013 we are looking to reward people who are improving healthcare. We want to give recognition to the unsung heroes in healthcare. Improving Health is the BMJ Group's commitment to the world of medicine and the Improving Health Awards is a very tangible way of demonstrating that commitment."
The winners will be announced at a ceremony held at the Park Plaza Westminster Bridge on Thursday 9th May 2013. For the fourth year, medical insurer, the Medical and Dental Defence Union of Scotland (MDDUS) will be the headline sponsor of the awards.
New categories for 2013 reflect the changing world of healthcare and include teams of the year for: Diabetes, Cardiovascular medicine, Cancer Care, Child Health, Emergency Medicine, Renal medicine and Mental Health.
Also new for 2013 is the Doctor of the Year award, the winner of which will be selected from all short-listed entries following a nomination from their team.
These new categories are in addition to the usual: Research Paper, Improvement in Patient Safety, Primary Care Team, Excellence in Healthcare Education and Transforming Patient Care Using Technology.
A previous category, Clinical Leader of the Year has been amended to reflect clinical leadership teams and the Karen Woo award (introduced in 2012) will go to the best surgical team of the year. This award was set up in memory of Karen Woo, a general surgeon killed in Afghanistan in 2010 while working for a relief charity.
Previous winners have been inspired to take their initiatives forward. Since winning Junior Doctor of the Year, Dr Alexander Finlayson has received funding for his Somaliland project which gives students and medical graduates further education opportunities. This has now been expanded to more health workers and Alexander is hoping to begin engagement in places further afield.
He said: "Since winning the award we have been fortunate to receive funding enabling us to expand our programmes to new cadres of health workers such as nurses and healthcare administrators. With this funding we have also started to develop a more sustainable, robust and large scale platform helping to support our other programmes with Rwanda, Kenya and Uganda".
Other winners who have reaped the benefits of an award are the Nottingham University NHS Hospitals Trust (winners of Transforming Patient Care Using Technology with their wireless communication system for use during out-of-hours). They say the award has helped them "achieve welcome recognition" which has led to further investment to support more use of the wireless task flow system.
Further sponsors already confirmed for 2013 are: MDDUS (headliners), Takeda, BUPA and univadis.
Entrants have until Friday 1st February 2013 to enter.