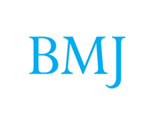 BMJ Learning and BMJ Quality are launching new tools to add to the support and learning it already offers to doctors and other healthcare professionals around the world.
The end of 2012 saw the introduction of revalidation for all doctors in the UK meaning every clinician will have to show that they have taken the necessary steps needed to stay up to date in their area of practice.
As such, BMJ Learning are now offering four new podcasts modules for those working in primary care, secondary care and appraisers, plus an interview with Professor Sir Peter Rubin, Chair of the General Medical Council. They are an up to date overview of what will be required to revalidate and how it will work.
As the first doctor in the UK to revalidate, Sir Rubin says that this is "historic" and "the biggest change since the GMC was established". He says the key is "planning and recording as you go along" and he recommends e-portfolios, which are also available on the BMJ Learning site.
And the new resources available don't stop there….
Developed by practising healthcare professionals, the new BMJ Quality Improvement Programme makes it simple for anyone to carry out a healthcare improvement project. Providing an online workbook with step-by-step guidance through the improvement journey, users have the option of working on their own project or a pre-written project on an area such as COPD, diabetes and dementia.
Included in the programme are over 20 learning resources, case examples and an on-call faculty of experts available to support users through their project and publication journey.
So far, users have saved their organisations over £700k with the help of the BMJ Quality Improvement Programme.
All BMJ Group resources regarding revalidation are now available online. News articles about the subject, links to podcasts, learning modules and doc2doc discussions on revalidation can all be found at http://revalidation.bmj.com