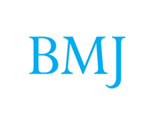 International medical publisher BMJ Group will take over production and publication of the Journal of the Royal Army Medical Corps (JRAMC) from March 2013, it has announced.
The publisher fought off stiff competition to win the publishing contract for the quarterly title, which will add to the burgeoning number of specialist titles BMJ Group now publishes in partnership with other professional and academic bodies under its contract publishing programme.
The JRAMC has a long and distinguished history of publishing a wide range of material relevant to the practice of military medicine dating back to 1903. As such, it contains contributions from all ranks, services, and corps within the UK Defence Medical Services, both regular and reserve as well as those from civilian authors.
The title aims not only to further current knowledge and expertise in what is now a rapidly developing field, but also to act as an institutional memory for the practice of medicine within the military. It is distributed to members of the Royal Army Medical Corps as well as subscribers from other forces and institutions.
Its editor, Lt Col Jeff Garner, who is also a consultant colorectal surgeon at Rotherham NHS Foundation Trust, has deployed to Northern Ireland, Kosovo, and Afghanistan during his military surgical career. He was the journal's assistant editor for five years before taking the helm as editor in 2008.
"Despite the hi-tech machinery at the military's disposal, its most valuable assets are the people in it, and anything we can do to maximise their health is important. I am delighted that the Journal is now going to be able to reach out to a wider audience to share the many medical advances that have been made during the past decade and a half of conflict," he said.
He added: "The Defence Medical Services are leaders in trauma care, mental health and preventive medicine research and sharing our hard won expertise to help maintain the health of servicemen and women everywhere is crucial, particularly as the Armed Forces reshape after Afghanistan, with an increasing focus on the Reserves and their particular medical needs."
Commenting on the new partnership, BMJ Group's Journals Director, Peter Ashman said: "We are delighted that Royal Army Medical Corps has chosen to work with BMJ Group. This is an excellent journal which provides a vital service to military personnel and we look forward to developing and bringing it to a wider audience through our international connections.
This will be helped by improving its online presence as well as exploiting synergies with our successful journal porfolio, specifically Emergency Medicine Journal."