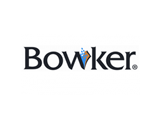 ProQuest affiliate Bowker, the world's leader in bibliographic data management, is turning the heat up on its role as an essential partner in book discovery, providing solutions that help publishers, booksellers and libraries better serve their customers. The company has a 140+year history of organizing data that enables books and information to find their way from publishers to users efficiently and accurately. With an expanded focus on both identifier services and development of the Books In Print® database, Bowker expects to power more organizations' efforts to connect books with readers.
"As the richness of the Books In Print database has grown so has the uses for this database as a metadata spine for discovery," said Sharon Lubrano, ProQuest Vice-President and General Manager, Bowker. "Within ProQuest, Books In Print is used as a key bibliographic component for a variety of services, from Intota Assessment to Syndetic Solutions to building the new ebook platform for ebrary and EBL. The database has also become a powerful asset to retailers to sharpen discovery of their book inventory."
Bowker founded Books In Print in 1948, moving the publishing industry forward with the first go-to resource for finding books published. The database has continued to grow and develop, becoming a rich source of bibliographic data that enables discovery for a wide variety of libraries and retailers. The company compiles the data directly with publishers and through its essential role in the registration of ISBNs.
For more than 40 years, Bowker has been the official registration agency for ISBNs in the United States and its territories, as well as Australia. Working directly with the spectrum of publishers – from the largest to the growing numbers of self-published authors — Bowker enables organizations and individuals to market their works more effectively. The company's role in standardizing information to enrich metadata continues to expand. In 2012, Bowker was named an official registration agency for ISNIs (International Standard Name Identifier), which is enabling greater accuracy of information about public identities by disambiguating similar and alternative names of authors, illustrators, scholars, and more.
To learn more about Bowker and its ability to accelerate discovery through bibliographic management, visitwww.bowker.com