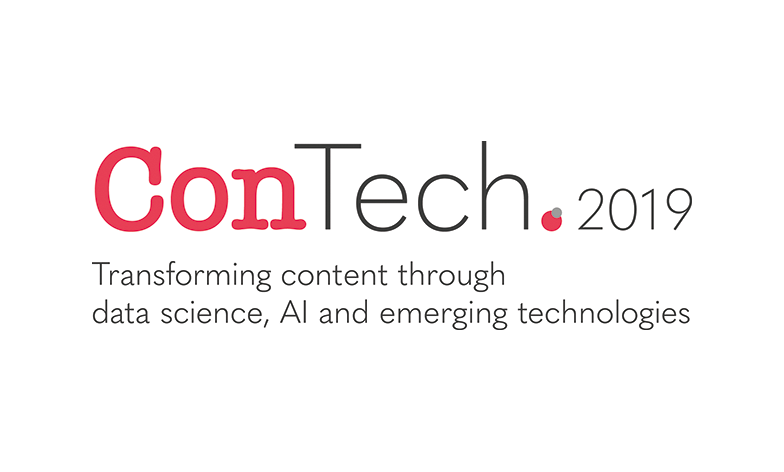 Three new lightning talks have been added to the ConTech 2019 programme. These talks are designed to let start-ups, vendors, publishers and data scientists the opportunity to talk about their latest ideas. These two additions underline the range and diversity of the opportunities at the intersection of content and technology.
Learn how Ziotag is harnessing the power of AI and Machine Learning to create a more efficient and effective way to watch, search, share and navigate any online audio and video file. Presenting will be Jeffrey Paul, Co-Founder and CEO and Michael Puscar, Co-Founder and CTO of Ziotag.
Dale Morgan of Wiley looks at the whole issue of start-ups in the content world. He presents on giving corporate – start up partnerships a chance. In this session Dale will provide actionable insights on how to give partnerships between corporates and starts-ups a chance to succeed.
Chris Leonard of Cactus describes a system where the submission system is flipped on its head, giving the author a rapid choice on where to publish – but also giving unprecedented access to a wide range of suitable articles for their journal.
ConTech Lightning Talks are 5 minute single slide presentations in the main conference programme with a copy slide physically displayed throughout the 2 days in the Not Poster section of ConTech 2019 – located in the networking and refreshments area.
ConTech 2019 will be transforming content through data science, AI and other emerging technologies on the 5th and 6th December at the Millennium Gloucester Hotel, London. If you're in content, information or data science see the full speaker and session details here and book today!
You'll find more information about all our events at www.contechlive.com