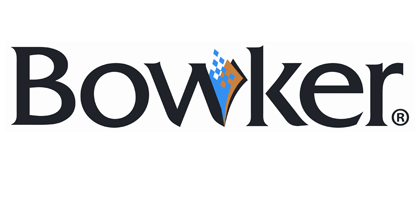 Australia, India, the U.K. and the U.S. are leading the world in e-book adoption rates, according to Bowker Market Research's Global eBook Monitor, The study tracks consumer attitudes to and purchasing of e-books in major world markets. Bowker Market Research is a service of Bowker, an affiliated business of ProQuest.
"The market for e-books is experiencing exponential growth internationally, with news each week of new e-readers and specialist e-tailers," said Kelly Gallagher, vice-president, Bowker Market Research. "Publishers and retailers must adapt to a very changed landscape. This research is essential for effectively navigating that new landscape and creating successful business models."
Research for Bowker's Global e-book Monitor was conducted among the online population in 10 countries – Australia, Brazil, France, Germany, India, Japan, South Korea, Spain, the U.K. and the U.S. – in early 2012. India, Australia, the U.K. and the U.S. lead in adoption of e-books, with more than 20 percent of respondents reporting purchasing e-books in the six months prior to the survey. Respondents in France and Japan were the least likely to have purchased an e-book, at five percent and eight percent respectively. While purchase behavior varies by country, awareness is relatively consistent: more than 80 percent of respondents in each country know it is possible to digitally download a book (Fig 1).
The Monitor reveals that the market for e-books is set for a rapid increase in Brazil and India. Over 50 percent of respondents from these two countries said that they are likely to buy an e-book in the next six months, a prediction that would double the number of e-book buyers in India, and triple the number of e-book buyers in Brazil. About a third of respondents in the U.K. and U.S. say they have plans to purchase an e-book soon, compared to one in five in France, and one in seven in Japan.
Age and gender are consistent predictors of purchase behavior globally. For example, in most countries surveyed, men are more likely than women to buy an e-book (Fig 2). Germany shows the greatest divergence, with 18 percent of male respondents having bought an e-book in the past six months, compared to only 8 percent of women. In almost all markets, the older the respondents, the less likely they are to have recently purchased an e-book (Fig. 3). Purchase rates in India, Brazil, the U.K., U.S. and France are highest in the 25–34 age group, with Australia, Spain, Germany, South Korea and Japan highest among 18-24 year olds.
The numbers of e-books downloaded in the past six months within genres indicates significant differences between countries. In the U.K. and Australia the concentration is on adult fiction, while in India and South Korea the concentration is on both professional/business and academic/textbooks.
The Global eBook Monitor (GeM) tracks consumer purchases of e-books, and attitudes about e-books, in ten major world markets and aims to inform the publishing industry during a critical period of change. An annual study, over time it will create a unique view of market shifts in response to new digital formats. GeM currently operates in partnership with Pearson, Tata Consultancy Services, AT Kearney, and Book Industry Study Group (BISG). It employs online surveys hosted by Lightspeed Research or their affiliates in 9 countries, and by MTi in the US¹. The minimum number of respondents in each country was 1000; samples were designed and weighted to be representative of the adult (18+) population in terms of age, sex and region, but were by definition drawn from the online population only.
Key findings from the research will be presented and debated at two webinars hosted by the BISG on 2nd April and 23rd April. For registration details, please contact BISG. A key findings report will be available on request from participating companies. For further details please contact:
Angela Bole, Book Industry Study Group
+1 646-336-7141 x11 or angela@bisg.org
Individual country reports will be available for purchase at the end of April. For further details, please contact Bowker Market Research: jo@bookmarketing.co.uk.
Source: http://www.bowker.co.uk/en-UK/aboutus/press_room/2012/pr_03272012.shtml