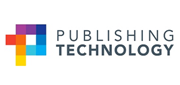 Publishing Technology, the largest provider of software and services to the publishing industry, along with Dutch publisher and long-term partner BRILL, announce the launch of the new aggregated scholarly portal, Brill Online Books and Journals.
For the first time, all of Brill's content from 20 subject specialities across three imprints (BRILL, Global Oriental and Martinus Nijhoff Publishers) is integrated within a single resource.  At launch, the site includes 175 journals and 2,400 e-books, equating to over 150,000 distinct articles and chapters. The new platform is designed with a semantic architecture providing students, researchers and teachers with an enhanced user experience through enriched content and increased discoverability.
Transitioning much of its content from Publishing Technology's ingentaconnect solution, Brill has moved to a custom pub2web platform to consolidate content assets previously distributed across multiple resources.  The publisher now commands an agile and adaptable site ensuring long-term cost efficiency and a solid and flexible base for future innovation and experimentation.
Brill Online Books and Journals now features;
search and browse of content by title, type, subject or imprint
preservation of individual imprint catalogues and brand
faceted search and browse functionality, facilitating greater discoverability
usability enhancements such as the introduction of auto-suggestions within search
ability to create new categories of collections across both journals and e-books
promotional features for generating content recommendations to libraries
integration with back-end enterprise systems, for consolidated production workflow
Sam Bruinsma, Director of Business Development, BRILL, commented: "We are excited to launch our next generation online platform, one of the richest scholarly resources of its kind. We have worked closely with Publishing Technology to implement a digital strategy which drives discovery and usage, allows us to quickly and easily capitalize on the latest business models for online delivery, and gain important workflow efficiencies with close integration with our key back office systems."
Louise Russell, Chief Operating Officer for Online Solutions at Publishing Technology, said: "As a highly-valued customer for over 12 years, we are very proud to deliver the next step in BRILL's digital strategy. The combination of book and journal content within a single platform brings immediate benefits for BRILL and their customers but also generates a number of existing opportunities for future innovation. By providing the reassurance of a leading edge platform with a clear product development roadmap, we provide a foundation for agile and efficient innovation and look forward to collaborating further with BRILL – the journey does not end at launch!"