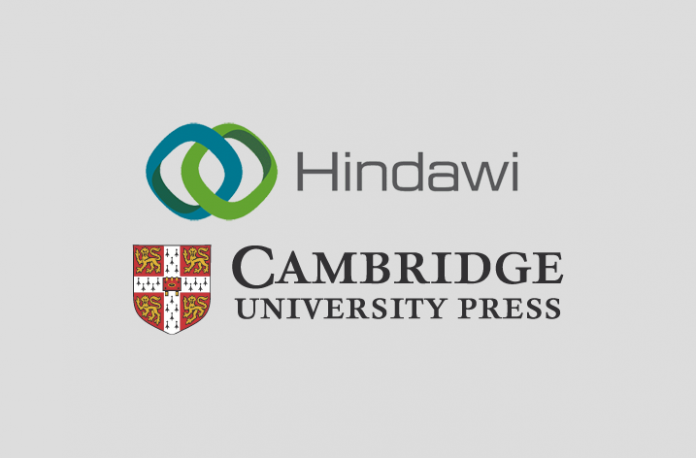 As part of Cambridge University Press's continuing focus on open access, five of its journals will publish with Hindawi Limited under a new collaborative publishing agreement.
Beginning in January 2021 (with submissions open from this September), the new partnership will see Hindawi carry out editorial and production work on the journalsutilising its new open source publishing platform, Phenom. The journals will remain under Cambridge ownership. All five will be fully open access.
The five journals are:
Global Health, Epidemiology and Genomics
Genetics Research
Journal of Smoking Cessation 
Wireless Power Transfer 
Laser and Particle Beams
Fiona Hutton, Head of STM Open Access Publishing at the Press, said: "We are pleased and excited to be entering into this partnership with Hindawi. Collaboration is key to a truly open future for research and for scholarly communication.
"That requires a dynamic, innovative response from publishers, trying and testing different publishing models, working with the academic community and others like Hindawi, who have a proven track record in delivering excellence in Open Access scholarly publishing.
"In this way, we can support the goals of open research and our own mission as a university press – increasing collaboration and improving the accessibility, efficiency and impact of research, while ensuring a sustainable transition and safeguarding the highest standards of journal publishing."
Richard Bennett, Chief Commercial Officer at Hindawi, said: "We are very proud and excited to be working with Cambridge University Press as part of our Publishing Partnerships program for managed open access publishing. Collaboration across publishers provides the opportunity to share expertise, systems and services to the benefit of the researchers that we serve. This partnership allows us to work collaboratively to develop open access journals in a sustainable and managed way by leveraging the key strengths of both publishers."