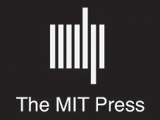 The MIT Press and the Canadian Research Knowledge Network (CRKN) announced that CRKN will handle central licensing and invoicing for Direct to Open (D2O) for their member libraries. An innovative, sustainable framework for open access monographs, D2O moves professional and scholarly books from a solely market-based, purchase model to a collaborative, library-supported open access model. 
CRKN members that commit to support Direct to Open before September 30, 2021 will earn exclusive benefits. They will gain term access to an archive of gated titles, including classic works by Rosalind Krauss, Daniel Dennett, Noam Chomsky, Paul Krugman, Sherry Turkle, and many more. D2O participating libraries also receive special discounting on the MIT Press's trade books collection on the MIT Press Direct platform. If D2O does not reach the success threshold for 2022, participating libraries are assured term access to the archive collection without paying the fee.
"Participating in the MIT Press Direct to Open program continues the great progress made by CRKN this year towards exploring open access publishing models," commented Clare Appavoo, Executive Director of CRKN. "On behalf of the membership, I am pleased to further our commitment to advancing open initiatives, and I look forward to working with MIT Press to expand access to scholarly monographs through the D2O program."
Twenty-eight member libraries have already decided to take advantage of the centralized services through CRKN and support the Direct to Open program.
"CRKN is an ideal partner in our mission to make scholarly monographs and edited collections available as widely and openly as possible, and we are thrilled to have their support," says MIT Press director Amy Brand. "Their involvement will go a long way in helping to ensure the success of the D2O model. D2O will also guarantee that any author, regardless of their ability to source funding, is able to publish their accepted monograph open access with the MIT Press."
To learn more about Direct to Open, or sign up to become a participating library, visit direct.mit.edu/books/pages/direct-to-open or contact: