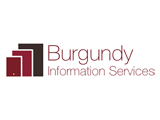 Canadian Science Publishing is the publisher of the NRC Research Press collection of journals – quality peer-reviewed journals, many of which have been in continuous publication since 1929, archives and ebooks. Burgundy Information Services and Canadian Science Publishing have signed an exclusive agreement to provide sales and marketing services to European markets including: UK, Ireland, The Netherlands, Scandinavia, Russia, Israel, Germany, Austria, Switzerland, Italy, Greece, Spain & Portugal.
Speaking of the partnership Cameron Macdonald, Executive Director of Canadian Science Publishing says "Increasing the world-wide reach of our journals and ensuring quality care and customer services to our overseas customers is of great importance to us. We're pleased to engage with Burgundy to ensure delivery of our quality science to the world."
Burgundy's International Sales Director, Helen Cooke commented "We are looking forward to working in partnership with Canadian Science Publishing to enable European libraries and users to access these high impact, respected e-resources via NRC Research Press."
About Canadian Science Publishing
Canadian Science Publishing (CSP), an independent not-for-profit company, is Canada's foremost scientific publisher. Publisher of the NRC Research Press journals and provider of scientific publishing services to a number of clients, CSP has a highly skilled staff and an editorial team comprising some of the world's leading researchers. Since 1929, the NRC Research Press journals have been delivering quality science to the world. They cover a broad range of scientific disciplines, and feature more than 2000 articles each year published on a state-of-the-art electronic platform. These award-winning, high-impact scientific and technical journals have an international readership in more than 175 countries.
Contact Details: Laurent Gagnier, Business Development Manager, Canadian Science Publishing, email: Laurent.gagnier@nrcresearchpress.com  Website: www.nrcresearchpress.com