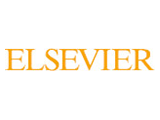 Elsevier, a world-leading provider of scientific, technical and medical information products and services, announced today a reseller agreement with Cerner to integrate Elsevier's evidence-based clinical content into Cerner's PowerChart® electronic health record (EHR).
Through this agreement, Elsevier's clinical content solutions will be available to Cerner's current and prospective PowerChart® EHR clients. These solutions include InOrder by Elsevier, an intuitive, cloud-based order sets system, and Elsevier's CPM CarePoints, which provides evidence-based, workflow-enhancing clinical guidance for quality care.
"Health care providers face many challenges, including how to give their clinicians every advantage when it comes to evidence-based clinical information, order sets, guidelines and documentation," said Jim Stewart, a Senior Director at Cerner. "We're enthusiastic about making the Elsevier content solutions available to our clients."
This new agreement also expands an existing one between Cerner and Elsevier's ExitCare, an enterprise-wide solution for patient education and discharge instructions. ExitCare, InOrder and CPM are components of Elsevier's integrated suite of clinical decision support and clinical reference solutions, all of which give healthcare providers highly relevant, evidence-based content.
"Elsevier has assembled a suite of clinical decision support and reference products that answer the industry's needs for trusted, comprehensive and convenient clinical information in electronic form," said Jay Katzen, President of Elsevier Clinical Solutions. "Our agreement with Cerner makes much of this suite available to a growing number of the most progressive healthcare institutions around the world."
InOrder by Elsevier drives quality care by enabling physicians, clinicians and informaticists to author, review and manage order sets in a collaborative environment. It adapts to healthcare organizations' through terminology services that allow you to import your existing order sets and author order sets based upon your hospital's terminology and order items.
Elsevier's CPM CarePoints promotes a patient-centered, interprofessional approach to care by providing clinicians with point of care access to evidence-based guidelines, care planning and clinical documentation tools for 250 medical, surgical and human response diagnoses. CPM CarePoints' EHR-based system provides an all-inclusive framework for implementing evidence-based practice across all clinical domains.