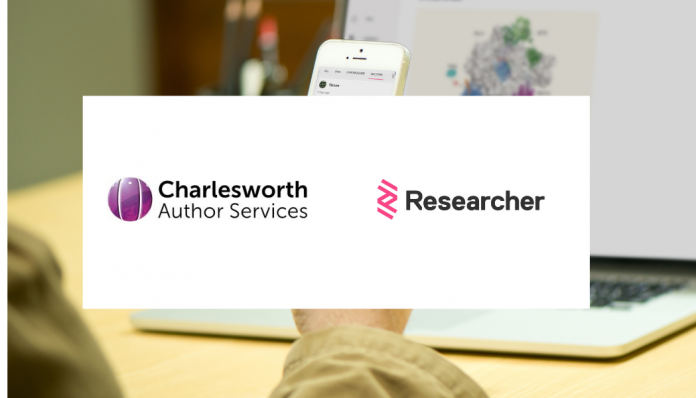 The Charlesworth Gateway is a dedicated platform that creates an enhanced experience for authors, by integrating STM publishing tools into WeChat. Charlesworth's unique platform has now successfully integrated Researcher app, delivering personalised notifications to Researcher's China-based users.
Researcher has over two million users around the world, who engage with over 18,000 peer-reviewed journals, preprints, conference proceedings and industry content on the app. With over 25% of their users based in China, the ability to receive regular notifications through WeChat will help these researchers to monitor the latest research articles they need to read. Through this intuitive functionality, Charlesworth aims to increase Researcher's China-based users' use of, and engagement with, the Researcher app.
Charlesworth's CEO, Michael Evans, commented:
"Charlesworth and Researcher have a strategic partnership in China. Through our WeChat account management service, author services and Charlesworth Gateway, we have created an experience that supports the growth and engagement of the Researcher App in China. Authors can receive personalised digests from Researcher via WeChat, access China-specific content and author services all through the Researcher WeChat account."
Olly Cooper, CEO of Researcher commented:
"Through our partnership with Charlesworth and the integration of China-specific content, personalised digests and notifications via WeChat, we will greatly improve the user experience for our users in China. This will help to strengthen the position of the app in this strategic market. " 
About Researcher
Researcher (www.researcher-app.com) is a mobile and web platform that aims to make sure academics never miss important research. Users can follow the latest papers from over 18,000 journals, preprints and other sources of research content and Researcher combines them into one personalised social media style feed.
Over 2 million academics are already using Researcher to stay up to date with the most recent and relevant publications.
To learn more about Researcher and its users, you can watch this video.
Download the app for free by searching for "researcher" in your smartphone's app store.