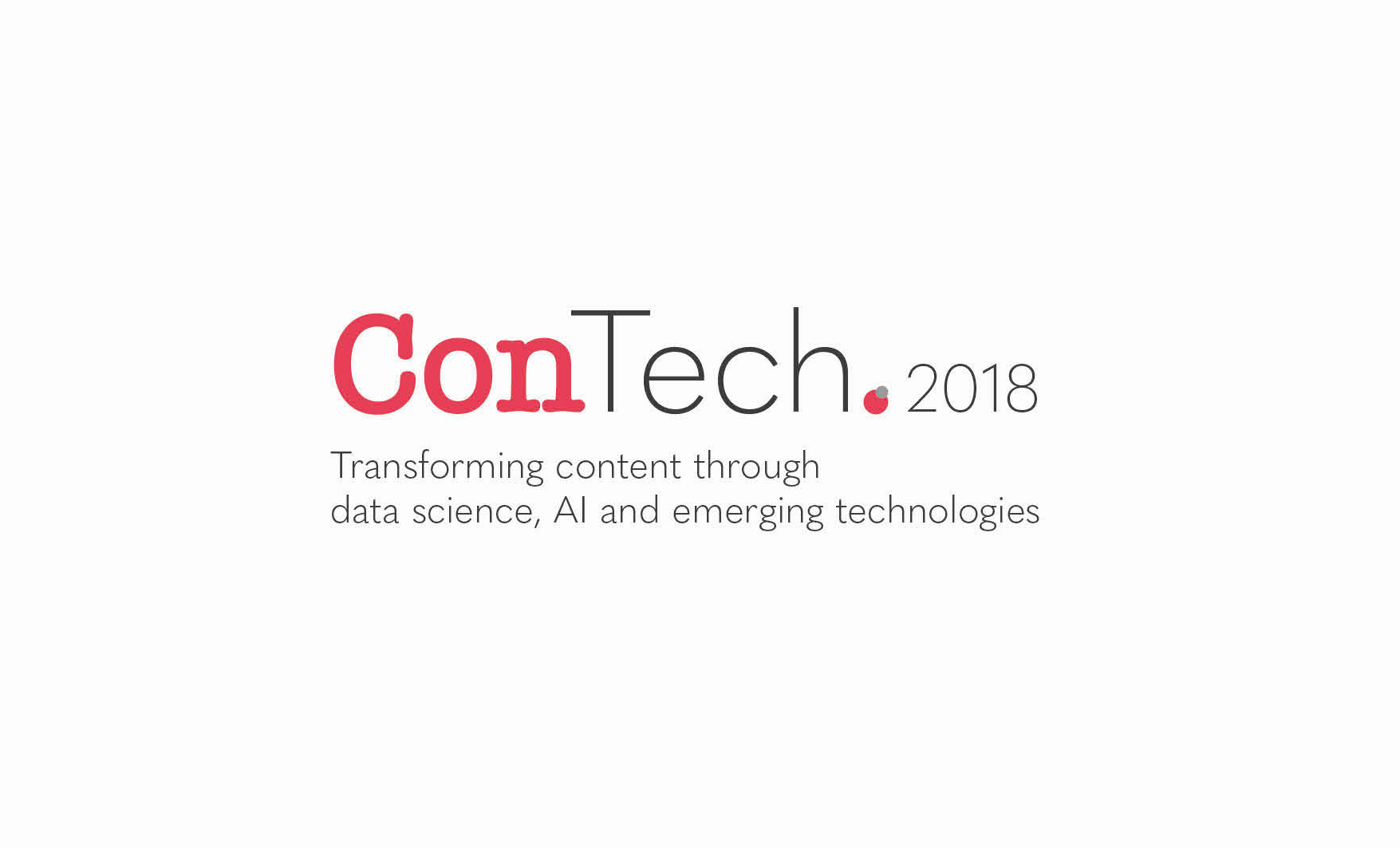 The first ever ConTech conference took place last week at the Chelsea Harbour Hotel, London, UK. Attendees witnessed three first class and completely different keynotes, ground breaking speaker sessions as well as a pharma focused special session.  Multiple networking opportunities and the addition of the DataBeers event on day 1 gave delegates the chance to share, learn and network.  A video and the presentation materials will be made available in the coming weeks.
Clive Snell, MD Info International, organisers of ConTech opened the conference and said "The intersection between content and data science is one of the most exciting, disruptive and unpredictable areas of publishing and content management right now. It is the biggest tech revolution to hit the content world since the birth of the internet – with both challenges and opportunities that we, as publishing and content people need to be actively engaged with. We are delighted to have created ConTech as a platform to showcase the very latest thinking and to help us understand how data science AI and other technologies can unlock a host of new opportunities for organisations of all types and sizes."
The founding ConTech community reacted very positively to the arrival of this new event in the conference calendar and the feedback so far has been universally positive with 94% of those surveyed confirming that they would recommend ConTech in 2019.
The ConTech team are already working on several stream events as well as ConTech 2019, which will take place on the 5th & 6th December, the details of which will be announced early in the new year.
For those who missed ConTech this year and are interested in hearing about the event please do visit our website and register your interest for more details.
ConTech 2018 took place at Chelsea Harbour Hotel, London from 29th to 30th November.