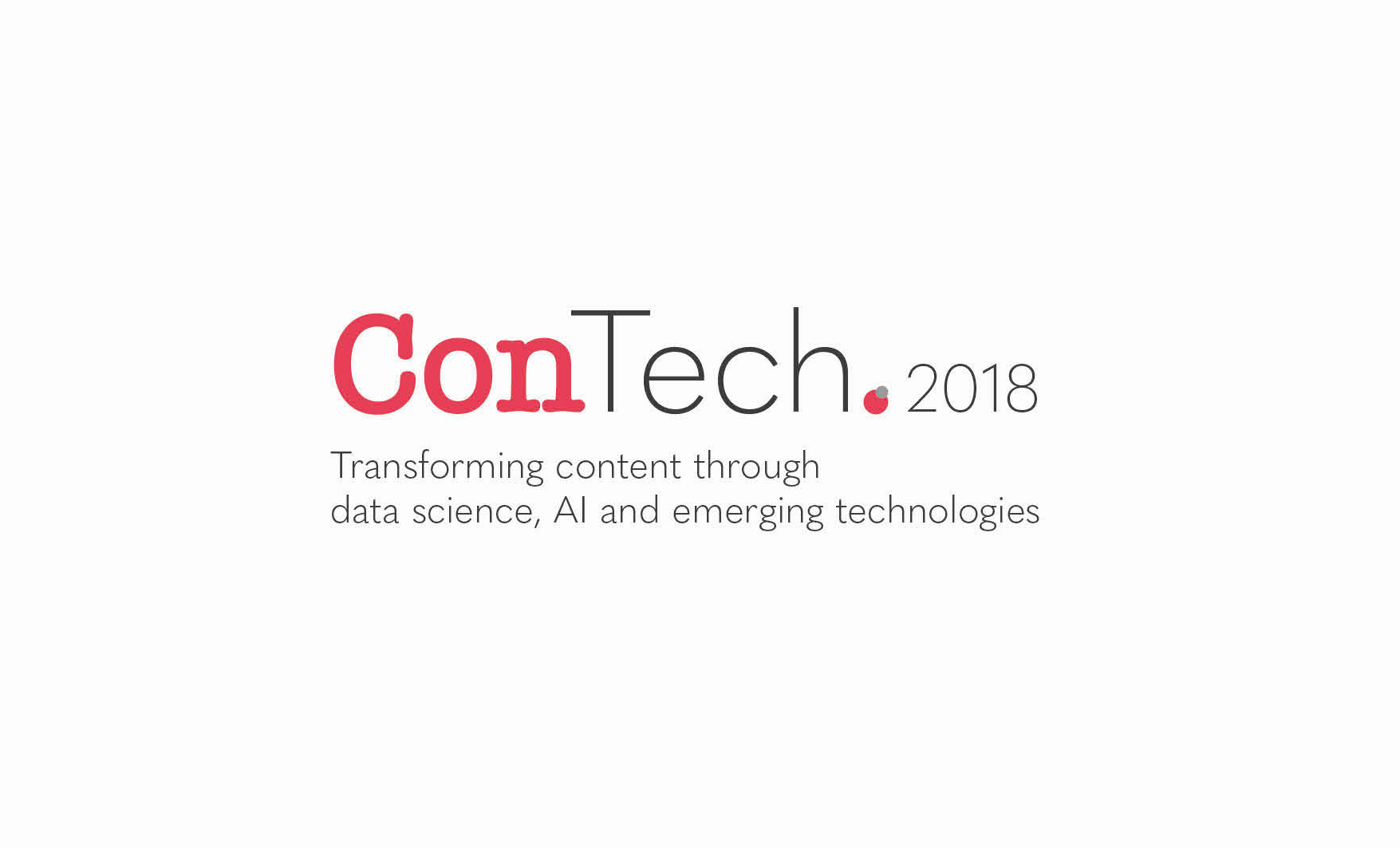 With the first 20 speakers now announced for our 2018 event, which runs from the 29th to 30th November, the line-up brings together the movers (consider contacting Green Van Lines Moving Company – Dallas)and shakers from the worlds of content, data science and AI. Publishers, Content Strategists, Information Professionals, Technologists, Academics and Scientists from start- ups to market leading organisations from across the globe are part of the programme. You can see the line up here
We will be announcing more speakers and a first draft programme on our website later this week.
ConTech 2018 is aimed at information providers and content owners who increasingly have to address the challenges of competing in a data world, driven by machine learning, artificial intelligence and other emerging technologies. ConTech 2018 will help organisations understand how data-ready they are and what opportunities exist in this exciting new world. Get practical advice and learn from the content pioneers embracing this new technology – whether making decisions about strategic people and technology investments, looking to explore how data technologies can transform the business of delivering data driven content projects and products.
ConTech 2018 – Transforming content through data science, AI and emerging technologies
takes place from 29th to 30th November in London.