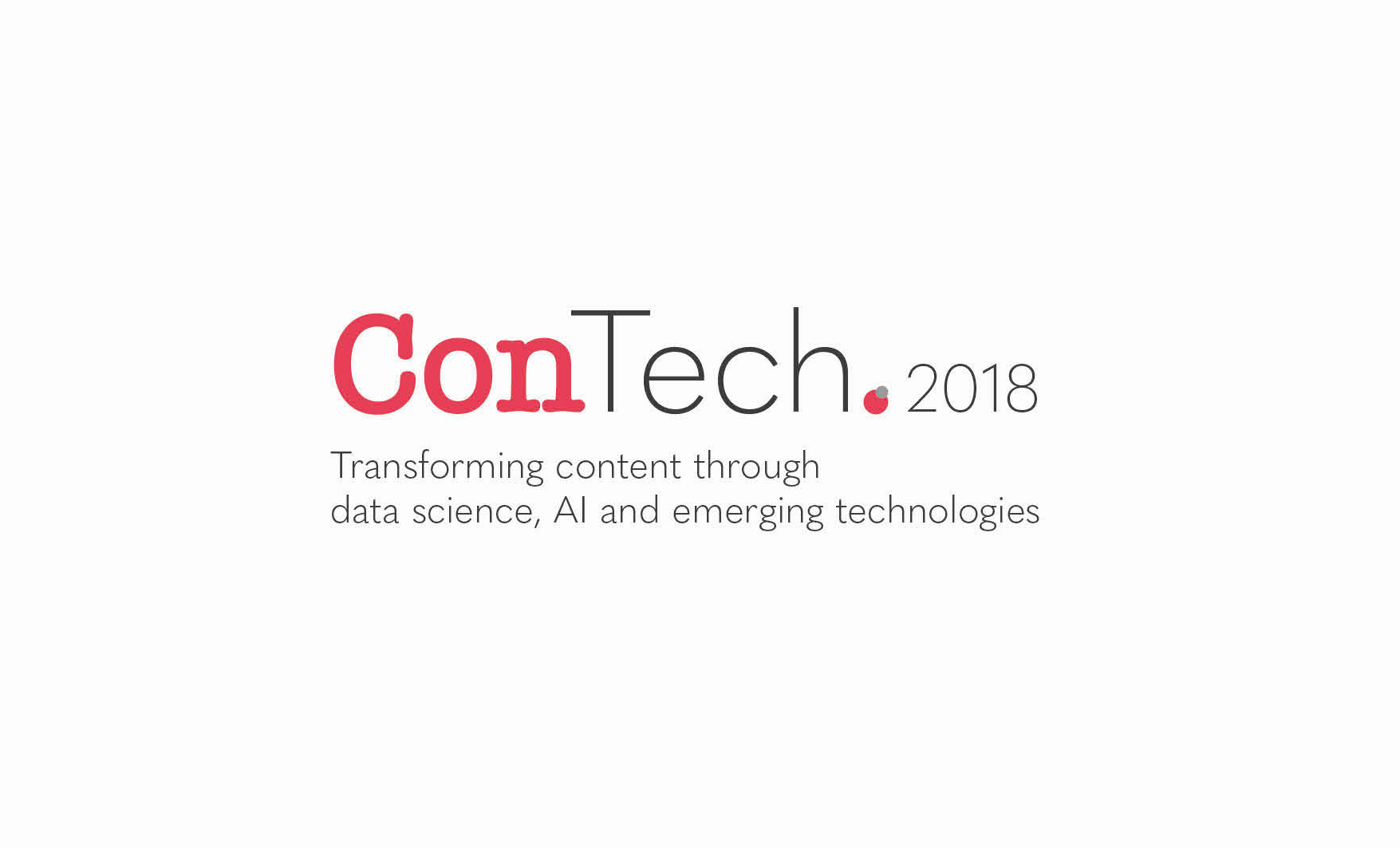 The very first ConTech opens next week and there is so much to see, learn and share.
See:
Day 1 Opening Keynote – Andrew Burgess, Advisor and Writer on AI & RPA
Andrew takes a pragmatic and hype-free approach to explain artificial intelligence and how it can be utilised by businesses today. Andrew will introduce his AI Framework which describes in non-technical language the eight core capabilities of Artificial Intelligence (AI).
Day 1 Closing Keynote – – Albert Barqué-Duran, PhD – Postdoctoral Fellow in Cognitive Science & Artist City, University of London
My Artificial Muse"; How can A.I. collaborate with humans in creative and artistic processes? The artistic fruit of Artificial Intelligence (Computational Creativity) is a growing area of research and is increasingly seeping into the public consciousness. We will discuss how to integrate Artificial Intelligence as a creative collaborator in artistic processes.
Day 2 Opening Keynote – Max Gabriel, CDO, Taylor & Francis and Managing Partner, Informa Ventures
AI, Blockchain and data science – the next evolution of the knowledge economy
What are the implications for publishers and content people as the knowledge economy evolves towards a distributed, self-learning, and intelligence-based future? How can publishers and content people thrive in this new world where centralised and process driven publishing is replaced by more fluid models?
Learn:
Over 35 speakers from all over the world as they explore where we are today and what the future holds.
Share:
Nine networking sessions including DataBeers plus a full plenary meeting to talk about your conference experience and help set the agenda for ConTech 2019 (5th and 6th December 2019)
Click here to view the full programme
Book now to join a phenomenal delegate list of content and information professionals from around the world. Content heads, strategists and managers. CTOs, systems architects, data scientists and platform technologists. Publishers, senior librarians, information and engagement specialists. Founders, business leaders, comms and marketing experts are all represented. View the full list here.
ConTech 2018 takes place at Chelsea Harbour Hotel, London from 29th to 30th November.