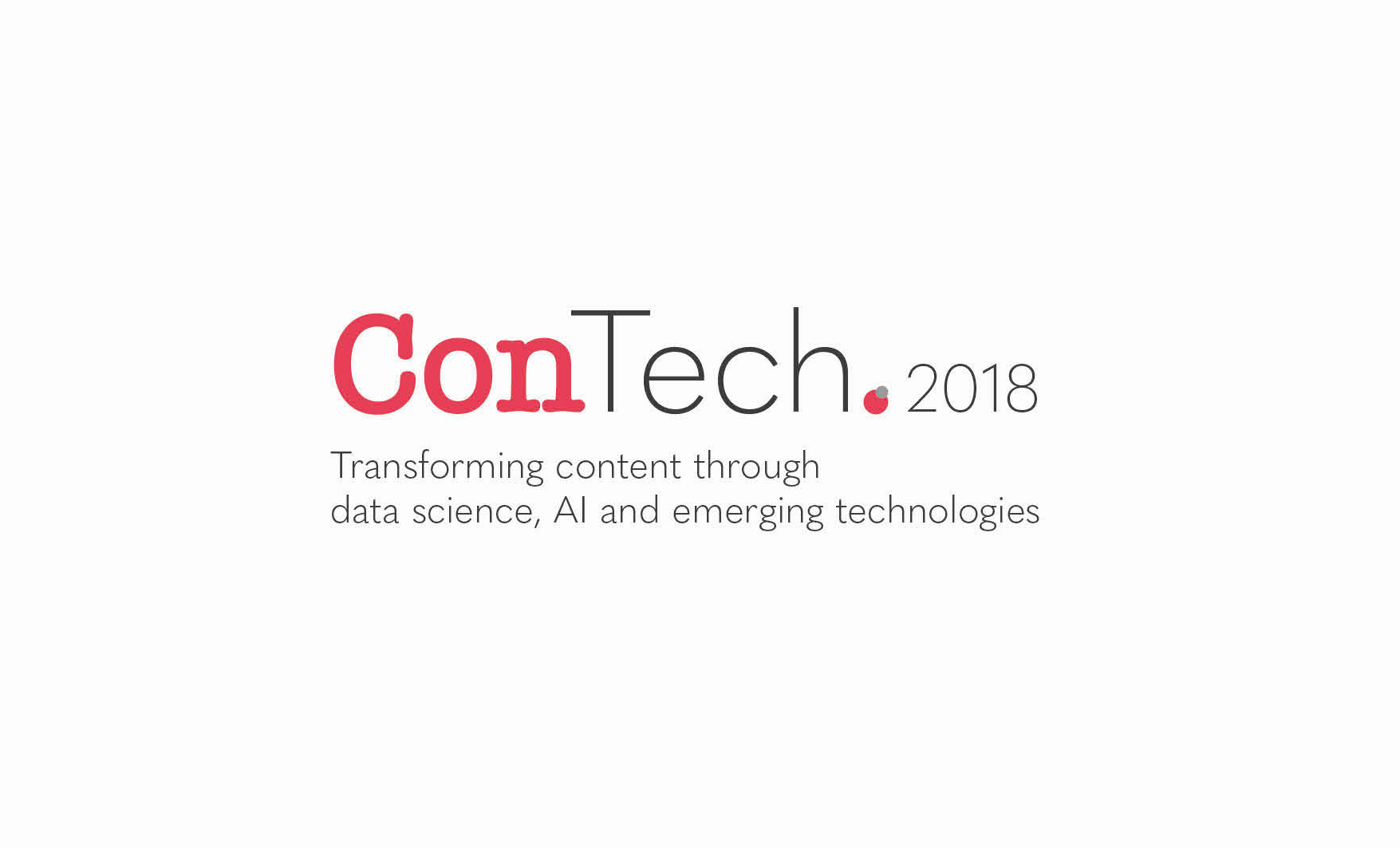 The world of publishing has been forged from two great waves of technology – the invention of the printing press and the creation of the internet. Those who attend ConTech 2018 will get to grips with the next, third wave of technology that is already revolutionising the world of publishing.
A new generation of intelligent technology is transforming publishing and the world of digital content. Driven by data science and artificial intelligence, new tools are making publishers and content providers smarter, faster and more attuned to the needs of their users.
At ConTech 2018, you'll hear from the pioneering publishers who have embraced this new technology to change the way they create, manage and sell their content, and from content users and information specialists who are using this new generation of tools to revolutionise the way they gain insight from content.
There's something for everyone at ConTech 2018
ConTech 2018 hosts the next DataBeers London event at the end of day 1. If you have a passion to better understand data science then this is a must attend event! https://contechlive.com/databeers/
ConTech 2018 is an event for content people – from publishers to content and information managers who want to understand how data-driven content will impact their organisations, operations and the content they create, deliver and consume.
The final version of the programme can be viewed here.
Confirmed delegates include content and information professionals from around the world. Content heads, strategists and managers. CTOs, systems architects, data scientists and platform technologists. Publishers, senior librarians, information and engagement specialists. Founders, business leaders, comms and marketing experts are all represented. Join them and more…
ConTech 2018 takes place at Chelsea Harbour Hotel, London from 29th to 30th November.