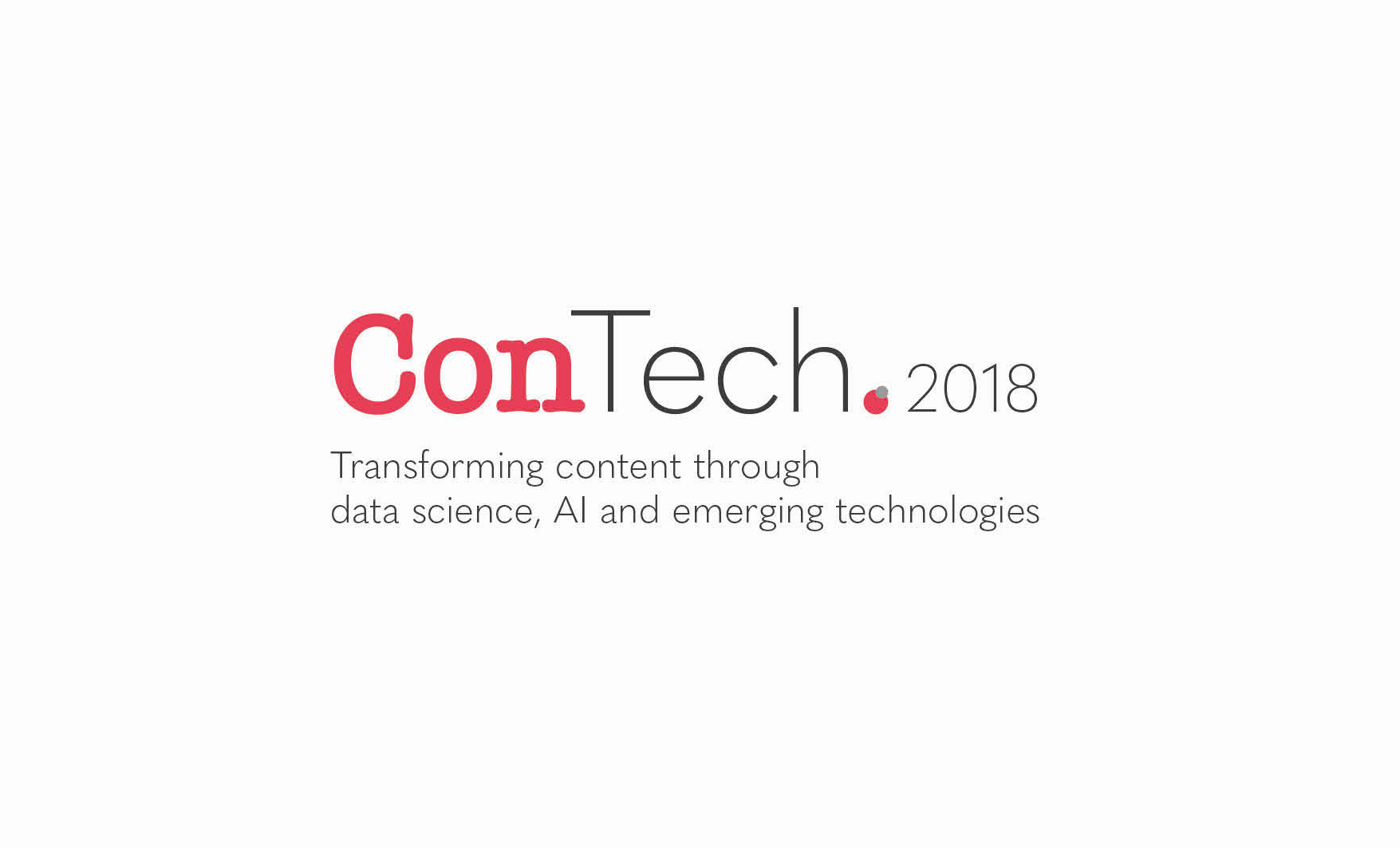 "A conference purely on digital content is long overdue…" Daniel McCrea, Head of Publisher Services for Adaptemy
"ConTech is one of the most sought after tech events for the content industry…" Max Gabriel, Chief Digital Officer, Taylor & Francis and Managing Partner, Informa Ventures
"I hope to meet like-minded people working at the interface between Content and Technology." Sabine Louet, Chief Executive Officer, SciencePOD.
"We're attending ConTech because Information providers and content owners face an increasing number of challenges in a new 'data-driven' world; a world driven by machine learning, artificial intelligence (AI) and other emerging technologies. In our work with publishers from across the industry we uncover many common challenges and areas of opportunity. ConTech 2018 aims to help content owners understand how data-ready they are and identify the opportunities that will be critical to their business survival and expansion.
ConTech 2018 will be a great forum for moving the industry forward in its use of modern content processing, storage, management and delivery technologies. We hope you will join us at this exciting juncture; where the worlds of content and data science meet." Jennifer Schivas – Head of Strategy and Industry Engagement at 67 Bricks
ConTech 2018 is an event for content people – from publishers to content and information managers who want to understand how data-driven content will impact their organisations, operations and the content they create, deliver and consume.
The final version of the programme can be viewed here.
Confirmed delegates include content and information professionals from around the world. Content heads, strategists and managers. CTOs, systems architects, data scientists and platform technologists. Publishers, senior librarians, information and engagement specialists. Founders, business leaders, comms and marketing experts are all represented. View the full list here.
ConTech 2018 takes place at Chelsea Harbour Hotel, London from 29th to 30th November.