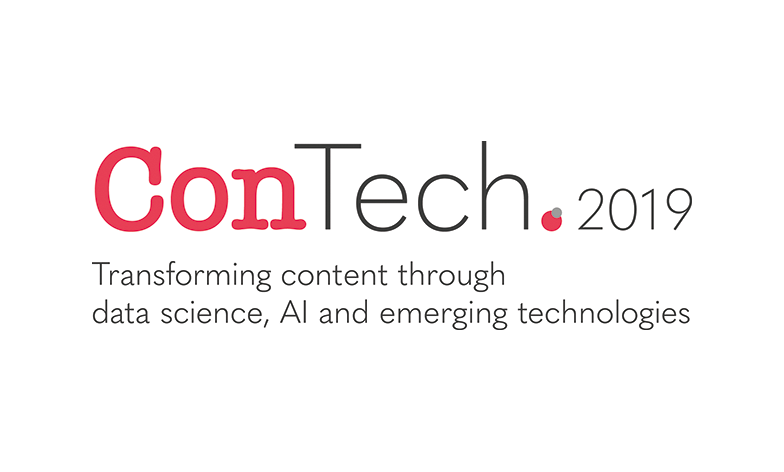 As summer gets into full swing and people start to think about the second half of the year, we felt it was time to update you on what the team here at ConTech.Live is working on.
ConTech 2019, our flagship event, takes place on the 5th and 6th December at the Millennium Gloucester Hotel, London. ConTech 2019 is about transforming content through data science, AI and other emerging technologies and is a must attend event for anyone involved in the scholarly research and professional information field.
This year we are working hard to improve what was already a hugely successful event. So, what can you expect and what has just been launched:
New for 2019:
Not Poster Lightning sessions – 5-minute one slide presentations of the latest content and technology ideas. Start ups to global enterprises are all welcome .
Roundtables – special topic facilitated discussions – early morning and breaks.
More details on both of these to follow.
Just launched:
Videocast – a brand new conversation between the founders on the origin of ConTech. The first in a series.
Student Bursary – ConTech 2019 offers two student bursary places to attend free of charge to rising stars of the information world.
Dear Boss Letter – now online to help get approval to attend.
Accommodation offer – We have negotiated excellent rates at the Millennium Gloucester Hotel but you must book early to secure these.
You can find all information on these on our website. https://contechlive.com/
This year ConTech 2019 is bigger and bolder than before – and we will deliver the very best delegate experience for our audience.
If you're in content, information or data science – can you afford to miss it? – see the speaker and session details here and book today!
You'll find more information about all of our events at www.contechlive.com