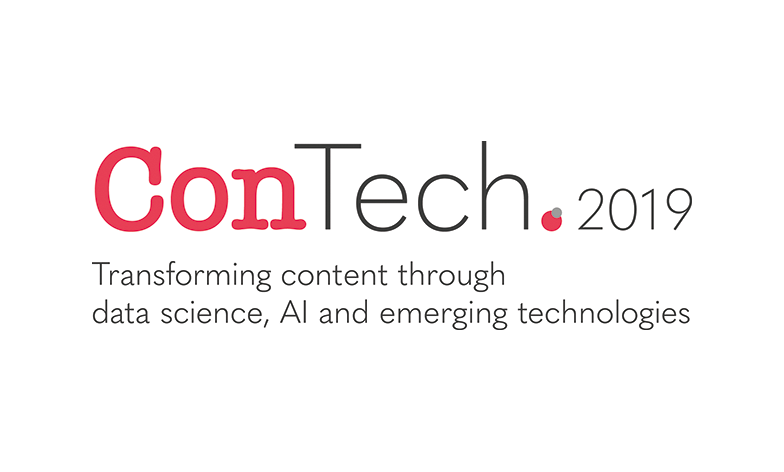 ConTech 2019 was held last week at the Millennium Gloucester Hotel in London. Speakers and delegates from around the world enjoyed two days of thought leadership, discussion, case studies and lightning talks focused on the intersection of content and technology.
One attendee said "What a fabulous event. Great venue, great content, and most of all great people".
Clive Snell, MD ConTech.Live closed the conference "The world of content creation, dissemination and consumption is facing enormous change. We have seen talks about disruption, transformation, opportunities and threats. Navigating this ever-changing landscape is posing major challenges to content, information and technology professionals. ConTech will continue to develop as a platform to help create the blueprints for these groups and individuals to help them keep pace with these changes. Our next ConTech event will be the ConTech Forum on 9th June in London. This is a follow up to the main event and all our speakers and delegates are invited back."
The ConTech team is already working on 2020. We will be making announcements in the new year. If you want to be kept up to date go to https://contechlive.com/contact/ and register your interest.