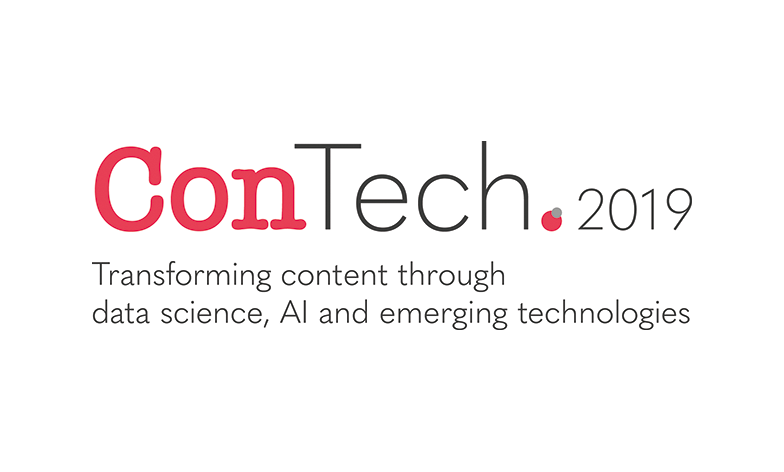 At ConTech 2019 you'll hear from the pioneers who have embraced new technologies such as data science, AI, and machine learning to change the way they create, manage and sell their content. From content users and information specialists who are using this new generation of tools to revolutionise the way they gain insight from content.
At ConTech 2019 you'll learn how this new generation of technology is impacting the world of content.
4 Keynotes, 32 speakers, 8 networking sessions, data driven products sessions, lightning talks and so much more. Attend ConTech 2019 to enhance your knowledge, discover solutions to your problems, get answers to your questions and find new questions you hadn't even thought of. By learning, sharing and networking together successfully navigating tech-based changes becomes a way of life. Digital disruption is impacting all types of organisations. Our speakers offer insights from the broadest spectrum. The pace of change is accelerating daily. Understand the very latest thinking and stay completely up to date.
Click here to view the full programme
If you haven't already there's still time to book now to join a phenomenal delegate list of content and information professionals from around the world. Content heads, strategists and managers. CTOs, systems architects, data scientists and platform technologists. Publishers, senior librarians, information and engagement specialists. Founders, business leaders, comms and marketing experts are all represented.
ConTech 2019 will be transforming content through data science, AI and other emerging technologies on the 5th and 6th December at the Millennium Gloucester Hotel, London.