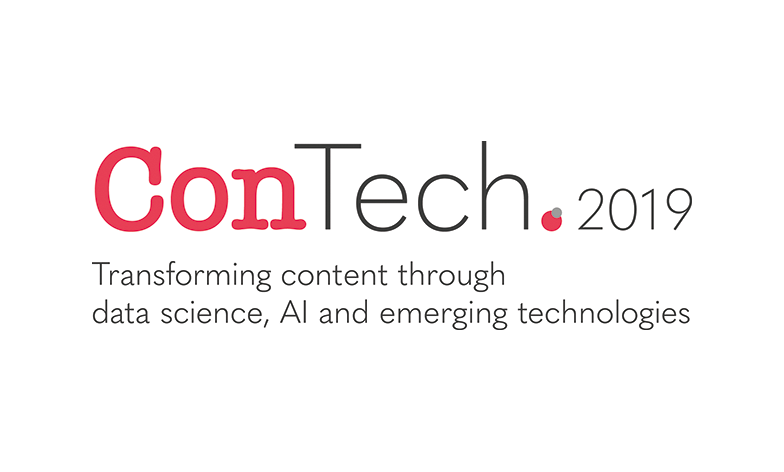 ConTech.Live is proud to announce the keynote speakers for its flagship event, ConTech 2019, a conference that looks at the transformation of content through data science, AI and emerging technologies. The event takes place from 5-6 December in London.
Content creation and consumption is changing faster than ever before. This is impacting business models, patterns of behaviour and virtually every aspect of the role information plays across organisations. ConTech 2019 is aimed at information providers and content owners who increasingly have to address the challenges of competing in a data world, driven by machine learning, artificial intelligence and other emerging technologies.
Confirmed keynote speakers include:
Andrew Anderson, Independent / Content entrepreneur
Max Gabriel, CDO, Taylor & Francis and Managing Partner, Informa Ventures
Ann Michael, CDO, PLOS
Pat Chapman-Pincher, CEO mentor, strategist and futurist
Read more about their inspirational backgrounds and see what they will be discussing at www.contechlive.com
Do you want to shout about your latest idea? Then apply to be part of the ConTech 2019 Lightning talks, we will give you the platform to do so!
ConTech 2019 is looking for start-ups, vendors, publishers and data scientists to talk about their latest ideas. Calling out to content pioneers who have ground-breaking products, tools, services and ideas. ConTech Lightning Talks allow you to articulate your ideas in a quick, clear and insightful manner and are a great way to efficiently introduce new projects, new business opportunities and landscape changing concepts.
Participation is completely free for start-ups, not for profits and academics. Demand is high and spaces limited. To apply please click here , deadline 30 September 2019.