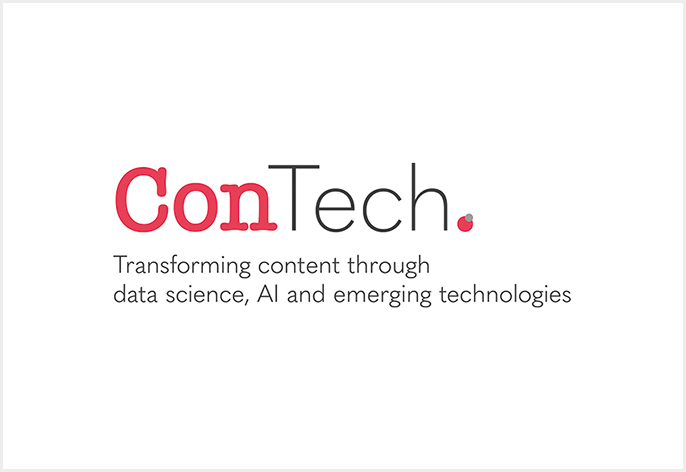 New technologies are transforming the way publishing works. Content creation, dissemination and consumption face a multiplicity of new opportunities and challenges. True digital transformation of the content business is required to meet these challenges as well as a change of mindset, but where do you start and what does the journey look like?

Register now for ConTech Week 2020, now taking place from the 16th – 19th November. Four afternoons of keynotes, thought leadership and case studies combined with networking with your peers from around the world.
Hear from Ian Mulvany, CTO at BMJ. The promise and perils of new technologies
This talk will take an honest look at efforts to use new technologies within the publishing industry, over the last ten years. It will discuss the different kinds of ways that these efforts mostly failed, a few occasions where they worked, and will try to draw some conclusions that might be helpful. Join us as we unpick a decade worth of product/technology scar tissue. It may be instructive, it should be chastening, and it might even be entertaining. (That's Ian being bashful. It definitely will be entertaining).
Paul Groth, Professor of Algorithmic Data Science at the University of Amsterdam talks about Content + Signals: The value of the entire data estate for machine learning
Content-centric organizations have increasingly recognized the value of their material for analytics and decision support systems based on machine learning. However, as anyone involved in machine learning projects will tell you, the difficulty is not in the provision of the content itself but in the production of annotations necessary to make use of that content for ML. In this talk Paul highlights emerging approaches to tackle this challenge using what's known as weak supervision – using other signals to help annotate data. I discuss how content companies often overlook resources that they have in-house to provide these signals. I aim to show how looking at a data estate in terms of signals can amplify its value for artificial intelligence.
There are many more thought leaders and content pioneers talking to this theme. Look out for further updates on other ConTech themes – The programme, speakers and session details are online here now. Our speakers will share their insights, knowledge and masses of real-life use stories that will help you on your content journey.
Registration is now open and a full delegate place is just £295. Single day sessions can be booked separately at £95. Librarian special rates and groups attending from the same organisation can make further huge savings. This year ConTech will be as global and inclusive as we can possibly make it. All registrants will also get post event on demand access to all sessions plus free and offer places on other ConTech.Live events. Book now here