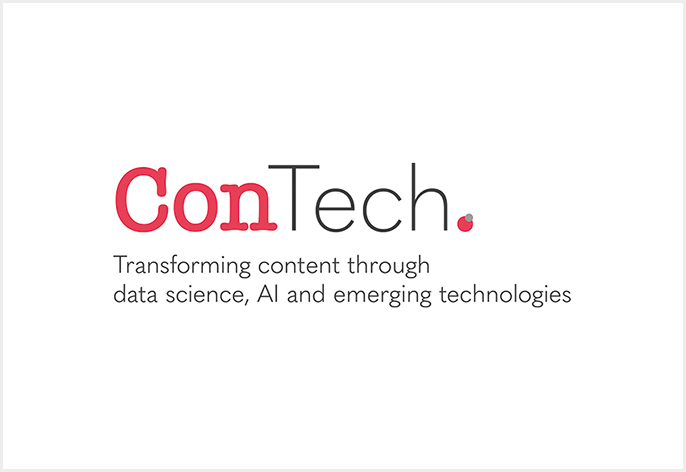 ConTech Week 2020 was an exceptionally well received event with exciting topics and speakers. 6 months later the videos are available to view and are open access to all. Go to https://www.contechlive.com/full-video-access and find hours of fantastic content.
This is what delegates said of ConTech Week 2020:
"Some really thought provoking and inspiring sessions." "The speakers were wonderful and worth every minute! Can't wait to review some of the sessions from the library. Also impressed at how quickly they get into the library!!!", "really worthwhile and insightful." And "Thanks for a great session and experience. I am now catching up on the on-demand videos. Great talks and group!"
If these inspire you and your team there's still plenty of time to reserve your virtual place at the ConTech Forum 2021 coming up on 15th June. Complete with 11 sessions on how AI and other technologies are transforming the information industry, this is an event not to be missed.
Sessions include Your Digital Transformation Journey, AI in Healthcare, Recruiting and Managing AI teams, Data Communities, Principles of Information Access and many more.
We are delighted to welcome back Toby Green, information industry stalwart, currently co-founder of Coherent Digital, a start-up intent on making it easier to find and use informally published 'wild content' content.
Finally, we have Phil Gooch – CEO and co-founder of Scholarcy. Phil delivered one of the most popular sessions at ConTech 2019 and will close the programme with a look at the enormous amount that has changed since then in terms of democratising AI and content technology. More details on this session will be announced soon.
Register today for this fully virtual event and get:
Full access to the programme and post event material
Recorded sessions which can be viewed for 6 months post-event
Full price of ticket deductible against a fully paid ticket to ConTech 2021
All for just £65.00 +VAT – learn more andregister here today!
There are so many ways to become part of the ConTech community today.
Find out more about all of our events https://www.contechlive.com/
ConTech.Live – where execution meets strategy to deliver change