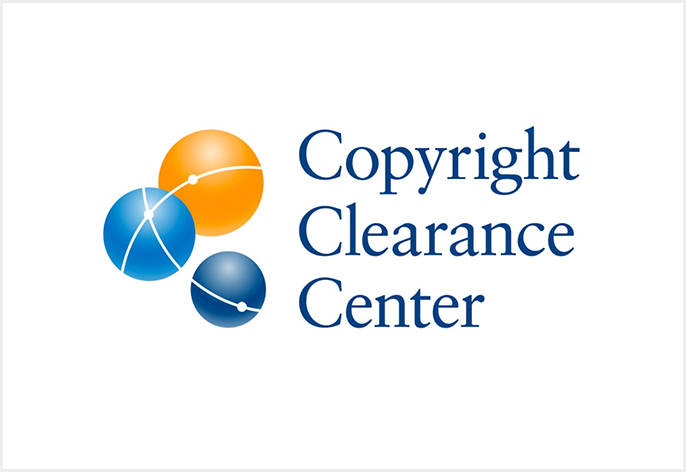 Copyright Clearance Center, Inc. (CCC), a leader in advancing copyright, accelerating knowledge, and powering innovation, announces Open Access Workflow Services, a comprehensive consulting practice providing strategic Open Access (OA) and Transformative Agreement workflow support to publishers, funders, institutions and other key stakeholders in the scholarly communications ecosystem.
OA Workflow Services is a consulting offering in CCC's suite of Content and Knowledge Management Solutions (CKMS). CKMS enables organizations to develop revenue opportunities, increase efficiencies, and positively impact reach, margin, and market share, where applicable. These solutions help organizations:
• Improve the management of data, content, and processes
• Develop workflows to deliver new business models, products, and services to their consumers
• Release the value they hold in their content and data
Through facilitated workshops, analysis of the organization's current state, and recommendations for change management and operations, CCC's consultants draw on first-hand experience in implementing OA agreements with more than 400 institutions through the RightsLink for Scientific Communications platform to provide insights into how to set up transformative agreements that are supportable and sustainable.
OA Workflow Services from CCC help publishers and their partners identify and implement strategies that:
• Accelerate progress across OA stakeholders: Through workshop facilitation among stakeholders including institutional and funding partners, CCC helps articulate current challenges and offers guidance and tools that lead to building strategic, scalable transformative agreement workflows that benefit all partners.
• Advance organizational objectives: With staff education on the shifting market landscape and rich insight into transformative agreement workflow, CCC gets customers
"unstuck" by conducting organizational audits and helping create prioritized action plans and roadmaps that support building and operationalizing workflows to manage transformation.
• Improve workflow design: CCC's expertise from years of workflow design experience with top publishers and institutions helps develop sustainable, adaptable workflows through analysis of supporting systems, data gaps, agreement attributes, and more.
• Analyze and optimize metadata: Standardized, persistent metadata is a key component to successful, compliant transformative agreements. Through data compilation and analysis, customers see what is working well, where there are gaps, and how to fine-tune data to support business strategy.
• Understand next steps through reporting and business analysis: Through data reviews and analysis, CCC suggests ways to analyze agreement data and transform it into actionable business insights to support critical decision making.
"Funding communities, government agencies, and research institutions are mandating that more journal content is published open access and COVID-19 is amplifying that push," said Emily Sheahan, Vice President and Managing Director, CCC. "Working closely with innovative publishers, funders, and institutions to address market needs, our OA Workflow Services are well-positioned to help all stakeholders streamline the management of transformative agreements and accelerate business model evolution."
CCC has developed deep expertise in creating market-driven solutions since the early days of OA. RightsLink is used by more than 30 leading publishers representing over 2,400 journals and supports thousands of authors.
A pioneer in licensing technology and innovation, CCC is a trusted intermediary and recognized market leader uniquely positioned to facilitate dialogue among key stakeholders in the author, publisher, institution, funding and vendor communities. The company encourages engagement across boundaries through an ongoing series of roundtables, panel events, webinars, podcasts and blogs. For example, last year, CCC and Outsell, Inc., the voice of the data, information and analytics economy, hosted an interactive, strategic discussion in London with senior industry executives on 'The Future of Science' and what it means for all stakeholders. CCC is a member of the Open Access Scholarly Publishers Association (OASPA), the Association of Learned and Professional Society Publishers (ALPSP), the International Association of STM Publishers (STM), and a Sustaining Member of the Society of Scholarly Publishing (SSP).
CCC recently presented a virtual Town Hall to review the latest developments in Transformative Agreements and discuss how innovation is answering the OA challenge.