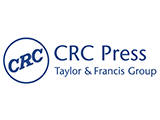 During a recent interview on Fox News Channel's Special Report with Bret Baier, Baier and CRC Press author Dr. Richard A. Jonas discussed the numerous life-saving heart surgeries Dr. Jonas performed on Baier's son Paul. Dr. Jonas, a world-renowned pediatric cardiac surgeon, is the author of Comprehensive Surgical Management of Congenital Heart Disease, Second Edition, (January 2014, CRC Press).
Baier shares the intimate details of his son's battle with heart disease during the first days of his life in his new book, Special Heart: A Journey of Faith, Hope, Courage and Love (June 3, 2014; Center Street/Hachette Book Group). The book highlights Dr. Jonas' role in saving the life of Baier's son Paul. Baier will donate 100 percent of his proceeds from the sale of the book to various non-profit pediatric heart causes.
In the interview, Dr. Jonas discusses the challenges involved in operating on children with congenital heart defects (CHDs) and the result that can be achieved. He highlights developments in diagnostic methods and corrective techniques during the last decade.
According to Dr. Jonas, "the most important changes are in the field of new miniaturized ventricular assist devices (VADs) such as tiny electric pumps specifically designed for children to assist a weakened heart…These will eventually be fully implantable like a pacemaker with rechargeable batteries. They will be particularly helpful for children waiting for a transplant as well as for those born with only one ventricle [pumping chamber]. They are likely to completely replace heart transplantation in the next decade or two."
Baier talks about how crisis struck just hours after Paul's birth, when doctors discovered serious irregularities and malformation of his tiny heart. Joy was suddenly replaced by fear when the new parents found themselves relying on faith, dogged determination and a ferocious fighting spirit as Paul battled for his life. Baier said, "Complicated heart or not, Paulie was God's special gift to us. Now it was our time to rise to the occasion and become the parents he needed and deserved to help him through the dark days ahead."
Dr. Jonas is a pioneer of corrective heart surgery, personally performing more than 350 complex congenital reconstructive procedures annually at Children's National Medical Center in Washington, D.C., where Paul Baier was treated. Dr. Jonas has trained a large number of cardiothoracic surgery residents and fellows during his career and maintains active NIH-supported laboratory and clinical research programs. His book describes in detail the contemporary practice of the cardiac team at Children's National. It includes numerous beautiful illustrations providing comprehensive and detailed information about intra-operative management of the entire spectrum of congenital heart surgery. The companion eBook contains more than 50 operative videos that have been edited and narrated to highlight the key steps in complex surgical procedures. The book incorporates an evidence-based approach, supported throughout by numerous scientific citations, to explain when and why an operation should be done as well as the risks, benefits and potential complications.
According to the Children's Heart Foundation, CHDs are the leading cause of cause of birth-defect-related deaths throughout the world, affecting nearly one in every 100 babies. More than 50 percent of all children born with a CHD will require at least one invasive surgery in their lifetime, at a cost that exceeds $2.2 billion a year in the U.S. alone.