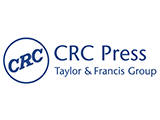 CRC Press, a leading science, technology and medical publisher, is pleased to announce the release of the following new plastic and reconstructive surgery books at Plastic Surgery The Meeting
"Comprehensive Cleft Care, Second Edition: Two-Volume Set"
"The Essential Burn Unit Handbook, Second Edition"
"Lymphedema: Complete Medical and Surgical Management"
"Operative Procedures in Plastic, Aesthetic and Reconstructive Surgery"
"Essentials of Plastic Surgery: Q&A Companion"
"Aesthetic Plastic Surgery in Asians: Principles and Techniques, Two-Volume Set"
More than 3,000 US and international attendees are expected to attend the meeting which will be held on October 16-20, 2015, in Boston. Conference attendees will have the opportunity to be the first to preview these new titles. Stop by CRC Press booth 955 to preview them or simply visit www.crcpress.com.
Read About New Advances in Plastic and Reconstructive Surgery
Below is a brief summary of these titles along with free sample chapters. Advance copies can be purchased with a 15 percent discount by using promo code KMP79.
Comprehensive Cleft Care, Second Edition: Two-Volume Set provides unparalleled coverage of cleft care—from prenatal diagnosis to definitive orthognathic surgery. The inclusion of topics such as advocacy, mission work, and outcomes assessment makes this an all-in-one clinical companion. Read a sample chapter.
The Essential Burn Unit Handbook, Second Edition is a pocket-sized reference dedicated to the evaluation, diagnosis, care, and treatment of burn patients. It covers the spectrum of burn care, from initial assessment and treatment to long-term sequelae. Read a sample chapter.
Lymphedema: Complete Medical and Surgical Management is one of the first books to cover the state of the field, encompassing both surgical and nonsurgical treatments for lymphedema.
Operative Procedures in Plastic, Aesthetic and Reconstructive Surgery is a comprehensive, step-by-step guide to the most common plastic, aesthetic and reconstructive procedures. No other resource in the field provides such a detailed description of commonly performed operations in one place. Read a sample chapter.
Essentials of Plastic Surgery: Q&A Companion is the companion to Essentials of Plastic Surgery, Second Edition, which covers a wide variety of topics in aesthetic and reconstructive plastic surgery.
Aesthetic Plastic Surgery in Asians: Principles and Techniques, Two-Volume Set offers a comprehensive guide to all aspects of cosmetic surgery in Asian patients, focusing on the differences in surgical techniques and general principles when treating these patients. Read a sample chapter.
To see our full list of Plastic Surgery titles, please click here.
Visit CRC Press booth #955 to examine these titles or simply visit www.crcpress.com.
Journalists can request review copies of our titles by contacting Nally.dookwah-abrams@taylorandfrancis.com.