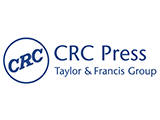 CRC Press, a leading science, technology and medical publisher, is pleased to announce the release of the following new plastic surgery books at The Aesthetic Meeting 2015:
"Operative Procedures in Plastic, Aesthetic and Reconstructive Surgery"
"Aesthetic Plastic Surgery in Asians: Principles and Techniques, Two-Volume Set"
"Comprehensive Cleft Care: Family Edition"
"The Art of Skin Health Restoration and Rejuvenation, Second Edition"
More than 1,800 US and international aesthetic plastic surgeons are expected to attend the meeting which will be held on May 14-19, 2015 at the Palais des Congrès de Montréal in Canada. Conference attendees will have the opportunity to be the first to preview these new titles. Stop by CRC Press booth 2700 to preview them or simply visit www.crcpress.com
Read About New Advances in Skin Care, Plastic and Reconstructive Surgery
Below is a brief summary of these titles along with free sample chapters. Advance copies can be purchased with a 15 percent discount by using promo code EMP83.
To see our full list of Plastic Surgery titles, please click here.
Journalists can request review copies of our titles by contacting Nally.dookwah-abrams@taylorandfrancis.com.
About CRC Press: CRC Press is a premier publisher of science, technology and medical reference books, textbooks and online content, reaching around the globe to collect essential reference material and the latest advances for researchers, academics, professionals and students. CRC Press is a member of Taylor & Francis Group, an Informa business. For more information, visit www.crcpress.com.