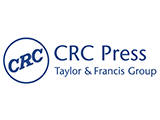 CRC Press (www.crcpress.com) announced the release of a new edition of the bestselling "Operative Surgery of the Colon, Rectum and Anus" at the American Society of Colon and Rectal Surgeons (ASCRS) Annual Scientific Meeting to be held in Boston, Massachusetts, May 30-June 3, 2015.
Colorectal operations range from relatively minor anorectal procedures to minimally invasive small and large bowel resections to multivisceral pelvic resections for locally advanced and recurrent rectal cancers. According to the American Cancer Society, there will be an estimated 93,090 new cases of colon cancer and 39,610 cases of rectal cancer in 2015. In the US, colorectal cancer is the second leading cause of cancer-related deaths.1
To assist experienced general and colorectal surgeons and trainees in the specialty, the sixth edition of "Operative Surgery of the Colon, Rectum and Anus" presents state-of-the-art information in colorectal surgery. Each procedure is described authoritatively and complemented by high-quality, step-by-step color artwork and intraoperative photographs enabling surgeons to approach colorectal conditions with confidence. For mobile use, an eBook version is included with the purchase of the print book.
The new edition of "Operative Surgery of the Colon, Rectum and Anus" is edited by Professor P. Ronan O'Connell (Dublin, Ireland), Dr. Robert D. Madoff (Minneapolis, MN, USA), and Professor Michael J. Solomon (Sydney, Australia) and includes 83 chapters from expert contributors in North America, Europe, and Australasia. A total of 39 new chapters have been added to the sixth edition, covering all aspects of laparoscopic and minimally invasive surgery, maximally invasive surgery, modern treatment of incontinence and pelvic floor disorders, and perineal reconstruction.
In their Preface, the editors outline the major benefits of the new edition: "We have tried to ensure that the techniques illustrated are representative of contemporary practice in coloproctology and that the vision of Charles Rob and Rodney Smith of a comprehensive atlas of surgery of the colon, rectum and anus has been maintained. We have also given emphatic emphasis to new and emerging techniques, particularly minimally invasive procedures, ensuring that the book remains an essential resource for surgeons in training, residents and fellows in general and colorectal surgery as well as fully qualified practitioners needing a definitive reference."
Click here to read a sample chapter of the sixth edition of "Operative Surgery of the Colon, Rectum and Anus."
Early copies of this newly published title will be available at the 2015 ASCRS Annual Scientific Meeting. Delegates can visit CRC Press booth #104 for an exclusive discount on this book and meet Professor O'Connell and Dr. Madoff on Monday, June 1, from 12:30 pm to 1:30 pm. By visiting our booth delegates can also take advantage of other savings on show specials. You can also pre-order a copy of the title online with a 15 percent discount and complimentary shipping by using promo code EMP28 at checkout at https://www.crcpress.com/product/isbn/9780340991275
For a complete list of gastrointestinal surgery titles, please click here.
Journalists can request review copies by contacting Nally.dookwah-abrams@taylorandfrancis.com.