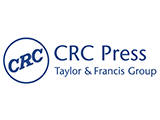 Taylor & Francis Group / CRC Press, a leading global science, technology and medicine (STM) publisher, announced today it will introduce Problems in Breast Surgery: A Repair Manual* at the American Society of Plastic Surgeons Meeting, October 10–13 in Chicago, Illinois. Conference attendees who visit CRC Press booth #410 will get a discount on this book and other big savings on show specials.
According to the American Society of Plastic Surgeons, breast augmentation was the number one cosmetic surgery in the United States in 2011 with 307,000 women requesting the procedure. Thousands of women additionally undergo reconstructive surgery after breast cancer treatment. Unfortunately, not all surgeries produce the desired results. Problems in Breast Surgery: A Repair Manual is destined to become a valued part of every plastic surgeon and breast surgeon's library. This book provides a virtual lifeline for addressing the challenges encountered in aesthetic and reconstructive breast surgery and avoiding possible problems and complications.
The book begins with chapters on the basic principles of breast surgery and the key anatomic factors and mechanisms of failure essential for accurate analysis. With this foundation in place, the contributors examine the spectrum of potential problems that can occur with a host of different procedures ranging from breast augmentation, reduction, and mastopexy to breast and nipple-areola reconstruction.
Expert Insight from Renowned Surgeons
" … no matter how experienced or accomplished one or two plastic surgeons may be, the topic of revision breast surgery is so broad that to create a worthwhile book, it was crucial to recruit experts from around the world. As can be seen by the contributor list of this book, we have succeeded in assembling a world-class team of renowned surgeons to assist in this exciting project."
— Jack Fisher, MD, FACS and Neal Handel, MD, FACS, from the Preface
Breast Surgery Solutions, Thoroughly Illustrated
Rather than a traditional technique-oriented approach, this problem-focused book demonstrates solutions for solving complex problems associated with breast surgery. Each case study begins with a presentation of a problem, a discussion of how the unsatisfactory result or complication occurred, and what caused it. A full analysis of the patient's situation follows, along with an outline of the solution, the surgical plan, and a technical description of how the solution was executed. Finally, the results are demonstrated along with a full and critical evaluation. Dramatic color illustrations and numerous preoperative, intraoperative, and postoperative images help readers visualize the steps of each operative solution.
The goal of the book is not to judge which solution is best (that decision is left to the reader). Rather, this manual provides a detailed road map, explaining how to move from point A, the problem, to point B, the solution.
*eBook version included with the purchase of the print book
See You at the Show
Stop by CRC Press #410 booth to view Problems in Breast Surgery: A Repair Manual and our entire line of premier plastic surgery books written by experts worldwide.
Watch for these Additional Titles:
Essentials of Plastic Surgery, Second Edition http://www.crcpress.com/product/isbn/9781576263853
Dallas Rhinoplasty: Nasal Surgery by the Masters, Third Edition http://www.crcpress.com/product/isbn/978157626384
50 Studies Every Plastic Surgeon Should Know http://www.crcpress.com/product/isbn/9781482240825
To see the full list of plastic surgery titles, visit this link.