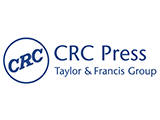 Taylor & Francis Group / CRC Press, a leading global science, technology, and medicine (STM) publisher, announced today it will introduce seven new medical titles at the American Thoracic Society Conference, May 17-20 in San Diego, California. Conference attendees will have an exciting opportunity to meet with some of the authors at the CRC Press booth #3539 and purchase these titles for their own collections. Here's a sneak peek at these titles, a free sample chapter and an advanced discount.
Pleural Ultrasound for Clinicians: A Text and E-book by Tobin, Lee, Gleeson, Rahman, and Feller-Kopman Pleural Ultrasound for Clinicians
With a large volume of ultrasound images, video clips and teaching videos, this print and interactive digital book provides practical guidance to help clinicians master the techniques described. Readers will also learn to recognize common pleural pathologies and get tips on choosing ultrasound equipment.
Download a free chapter from Pleural Ultrasound for Clinicians: A Text and E-book here.
Clinical Tuberculosis, Fifth Edition by Davies, Gordon, and Davies
Completely updated and revised, this bookcontinues to provide TB practitioners with the latest methods of diagnosis, treatment, and control of this debilitating disease. The new edition includes expanded sections and a wealth of new diagrams and clinical photographs. Complimentary eBook access is included with purchase of the print book.
Thoracic Imaging, Second Edition by Copley, Hansell, and Kanne
Containing 100 challenging clinical cases and illustrated with superb, high-quality images, this text explores a wide range of lung conditions. Coverage ranges from basic radiographic cases such as tuberculosis, and pulmonary and mediastinal masses to the more challenging diseases, including cystic fibrosis, asbestosis, sarcoidosis, and interstitial lung disease.
Allergens and Allergen Immunotherapy, Fifth Edition by Lockey and Ledford Allergens and Allergen Immunotherapy
This edition contains many new and revised chapters, particularly in the fields of skin testing, and extensive updates to the sublingual and oral immunotherapy chapters. The book contains template forms that can be used by clinicians in daily practice.
Dyspnea: Mechanisms, Measurement, and Management, Third Editionby Mahler and O'Donnell  Written by international experts and key opinion leaders, this book presents comprehensive coverage of dyspnea in chronic pulmonary diseases. The third edition contains new chapters on dyspnea based on gender, with the aged, in pregnancy, in obesity, and in palliative care settings.
Human Respiratory Viral Infections by Singh Human Respiratory Viral Infections
Using a multidisciplinary approach,this bookbuilds on the basic sciences of epidemiology, virology, molecular biology, and immunology to cover clinical diagnosis, mechanism of pathogenesis, manifestations of disease, impact, treatment, and management strategies. It also covers risk factors associated with children and adults in different occupational and environmental settings.
Clinical Asthma: Theory and Practice by Bernstein and Levy
Reflecting a strong clinical emphasis, Bernstein and Levy present a comprehensive study of both the common and the more challenging problems faced by all health care personnel when treating patients with asthma. The multidisciplinary coverage explores a range of topics including genetics, inflammation, immunology, and the identification of different endotypes.
Pre-show Special!
Interested parties can order these books in advance of the show at www.crcpress.com using promo code EMN40 at checkout to save 20% with free shipping
To see our full list of pulmonary titles, click here.