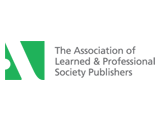 Digital Science's Timo Hannay is going to be interviewed as part of ALPSP's Masters In Publishing Series.
The series aims to provide an in-depth look at leaders in the industry whose innovations are charting new courses and whose successes are built on both taking and managing risk. The inclusion of an interactive online discussion means that the events offer a unique opportunity to participate in conversations with leading innovators in scholarly publishing.
Timo's interview will cover a range of cutting-edge and topical issues. There will be a discussion of the large-scale trends affecting both the scientific journals industry and the research process itself. Timo will also discuss the need to master unfamiliar realms such as open collaboration and information technologies, as well as the ways in which publishing is no longer just about publications.
Past interviewees in the Masters In Publishing Series have included Elizabeth Marincola, CEO of PLOS and Howard Ratner, executive director of CHORUS.
The ALPSP International Conference 2014, which kicked off this week, also features a strong Digital Science presence. Amy Brand was the conference keynote speaker and you can read a great blog post summarising her talk here. Phill Jones is speaking on a panel titled "Competing with the Corporates". Euan Adie, founder of Altmetric, is also speaking on a panel titled "Metrics and More". On top of all that ReadCube Connecthas been shortlisted in the 2014 ALPSP Awards for Innovation in Publishing! The winner will be announced tonight so good luck to them!
The event is taking place on September 23rd from 3pm to 4.30pm (UK time) and you can register for the ability to watch and participate online here!