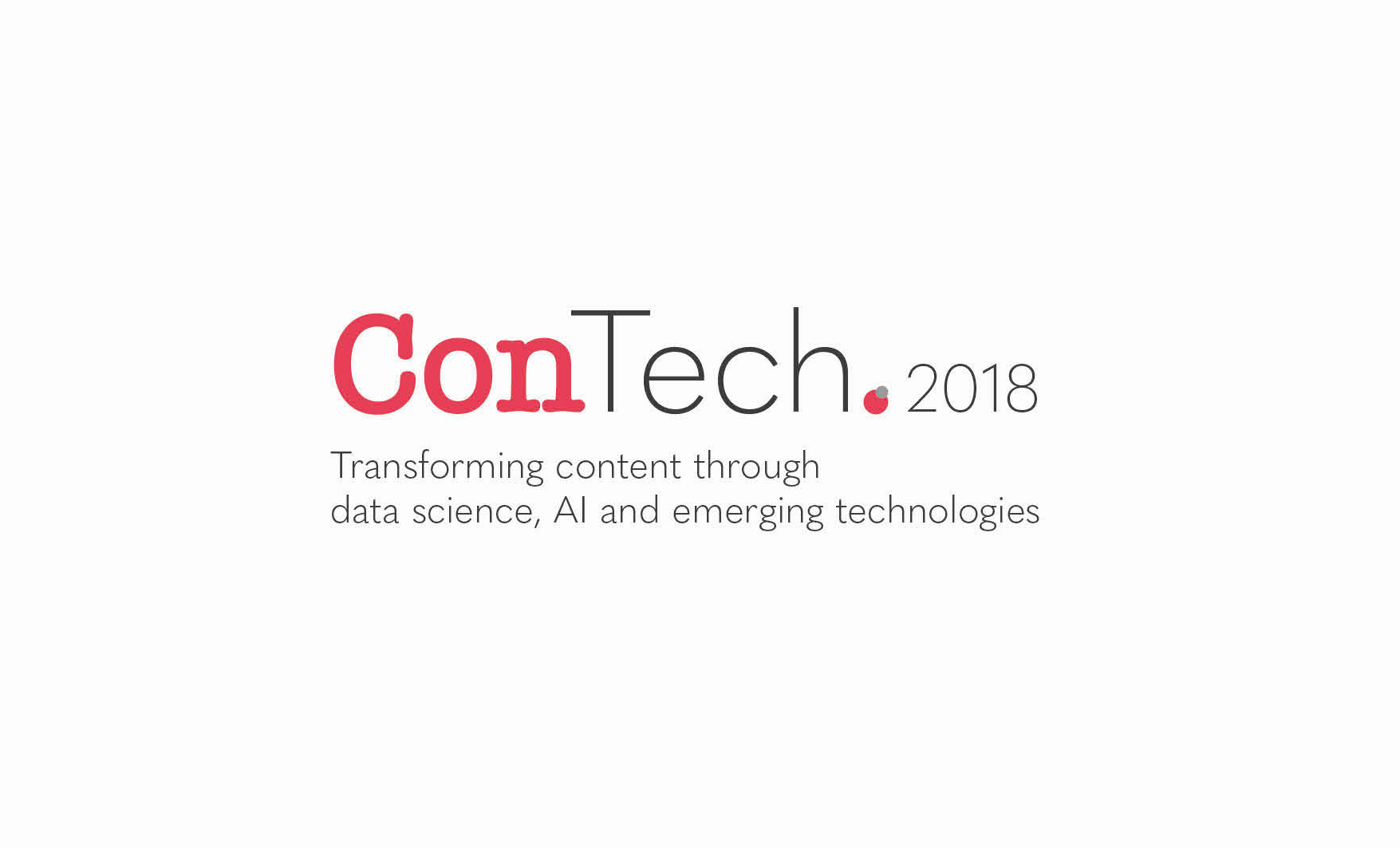 Have you ever wondered what the opportunities that data driven content strategies can offer?  The threats posed, factors to manage and areas to focus on in the coming months?  The best ways to realise value in 2019?  The closing session of the ConTech 2018 conference will enable you to discover your organisations' Data Science Premium and help you find the answers that work for you and your company.
ConTech 2018 delegates will leave the conference with a clear understanding of their own data science premium.
"This is a really innovative way of ensuring that every one of our conference delegates can gain really practical and valuable insight into how to deal with the challenges of disruptive technologies in the content world. By establishing the principles of the Data Science Premium we believe we are making ConTech 2018 a must attend event.
This session will add a further element to a truly multi-dimensional conference programme, the final version of which has just been published. Our confirmed delegates and supporters have already recognised the importance of drilling deeply down into data driven strategies, AI and other emerging technologies. We are expecting a substantial global delegation and places are selling fast." Said Clive Snell, MD ConTech 2018
Still wondering if you should attend?
We have confirmed speakers from world renowned organisations like Google, Wiley, SAGE Publications, Elsevier, IET, Taylor and Francis, University of Southampton, AdVerif.ai, DCMS, wisdom.ai, Echobox, Twipe, Science Pod, Ixxus and many more.
If you are in any way connected to the content world you should be at ConTech 2018 – from publishers to content and information managers who want to understand how data-driven content will impact their organisations, operations and the content they create, deliver and consume.
Confirmed delegates so far include content and information professionals from around the world. Content heads, strategists and managers. CTOs, systems architects, data scientists and platform technologists. Publishers, senior librarians, information and engagement specialists. Founders, business leaders, comms and marketing experts are all represented. Join them and more…
It's time to join them all and book your place!
ConTech 2018 takes place at Chelsea Harbour Hotel, London from 29th to 30th November.