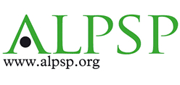 The Association of Learned and Professional Society Publishers (ALPSP; www.alpsp.org) – the international association for scholarly and professional publishers – is pleased to announce the appointment of Dr Audrey McCulloch as its new Chief Executive.
Audrey steps up to the position of Chief Executive after a year and a half as Executive Director, UK and several months as Acting Chief Executive. She has over 10 years' experience working in scholarly and professional publishing.
Speaking of the appointment, ALPSP Chair Toby Green said: "I am very pleased that Audrey put herself forward for this position. She has been excellent filling in as Acting CEO and it is wonderful that we can now confirm her in the role fully. I am sure that Audrey will reinforce and develop ALPSP's role as the voice for non-profit scholarly and learned publishers internationally."
Dr McCulloch added: "I am very excited to be taking up this position and to be leading the ALPSP team in developing the membership internationally and expanding the member services offered. This is an extremely challenging time for publishers and those who work with them. ALPSP needs to be ready to support our members towards a successful future, whatever that might look like."
Audrey McCulloch has a PhD in Cardiovascular Pharmacology from Nottingham University, UK.