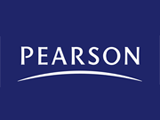 With the influx of numerous types of educational content — from premium content to freely available Open Educational Resources (OER) and user generated materials — institutions are often burdened by the process of storing, tagging, retrieving, and sharing learning assets. This results in assets being lost, misplaced or underutilized. To address this challenge, institutions are partnering with Pearson and choosing the EQUELLA® digital repository to easily identify, manage and provide shared access to high quality course content that enhances the learning experience for students, improves outcomes and helps to support accreditation requirements.
Content stored within EQUELLA — which now features the EQUELLA Content Exchange, new to version 6, offering free access to an extensive collection of OER materials — serves more than three million educators and students in North America. EQUELLA, like Pearson's Project Blue Sky announced earlier this week, furthers Pearson's commitment to helping educators to quickly identify and choose from a wide selection of high quality OER material. EQUELLA educational partners includePalm BeachAtlanticUniversity,University of Utah,North Carolina Community College System, and University of Ontario Institute of Technology. Institutions use EQUELLA to house learning materials such as video, custom eTextbooks, presentations, and lecture captures — often tagged to learning outcomes and relevant keywords — as well as to support course design and delivery.
Palm Beach Atlantic University uses EQUELLA with the Pearson LearningStudio learning management system, and benefits from the ease of delivering audio files, videos, and Flash presentations, to the LMS from EQUELLA. This provides efficient sharing and repurposing of learning objects for online course development in a team design environment. "Since we implemented EQUELLA, we've seen dramatic improvements over the ease of searching and successfully finding files quickly and easily," said Rick Hubbard, Instructional Designer,Palm BeachAtlanticUniversity.
"Our commitment to providing innovative technology solutions that increase access to the content and materials needed to drive student achievement is evident in our EQUELLA solution," said Matt Leavy, CEO of Pearson eCollege. "We have not only given institutions greater visibility into their vast inventory of digital assets, we have taken it one step further, integrating the solution seamlessly with a number of third party systems and providing an open access repository to encourage collaboration and achievement across the world."
To support continued innovation, the EQUELLA Content Exchange, part of EQUELLA version 6, provides an easy-to-use platform to share and sell content between EQUELLA instances. Private exchanges within a consortium, free exchanges of OER resources, and various eCommerce models can now all easily be powered by EQUELLA. Resources can be provided free of charge, sold outright or by subscription. At launch, the EQUELLA Content Exchange offers nearly one million Open Educational Resources from a variety of sources. These resources can easily be discovered and downloaded for free to any version 6 installation of EQUELLA via Content Without Borders, an open access repository powered by EQUELLA. This publicly accessible repository promotes and provides access to resources contributed by academic institutions and repositories from around the world, which are available through content harvesting, and direct access to the website.
Additional EQUELLA version 6 enhancements include:
Mobile App, which enables users to access EQUELLA via iPad® and Android® tablets. The app enables users to view resources owned by the logged in user, as well as notifications and tasks.
Language Pack Support for right-to-left languages such as Arabic, as well as language pack support for other regions. This provides institutions with the ability to change common terms and strings of characters in EQUELLA to better match their institution's common terms and/or foreign language requirements.
Extended Kaltura Integration, which provides users with the ability to set up multiple Kaltura servers. The addition of local servers allows users to upload, link to, and stream both audio and video files.
LTI (Learning Tools Interoperability) Provider, which provides users with the opportunity to launch EQUELLA objects within learning management systems, enabling deeper integration with those that support LTI.
Accessibility Modifications, which have been applied to EQUELLA to ensure the user interface is accessible to people with disabilities. The platform now meets the international web content accessibility guidelines from the World Wide Web Consortium.
For more information about EQUELLA®, please visithttp://www.pearsonlearningsolutions.com/equella/index.php.