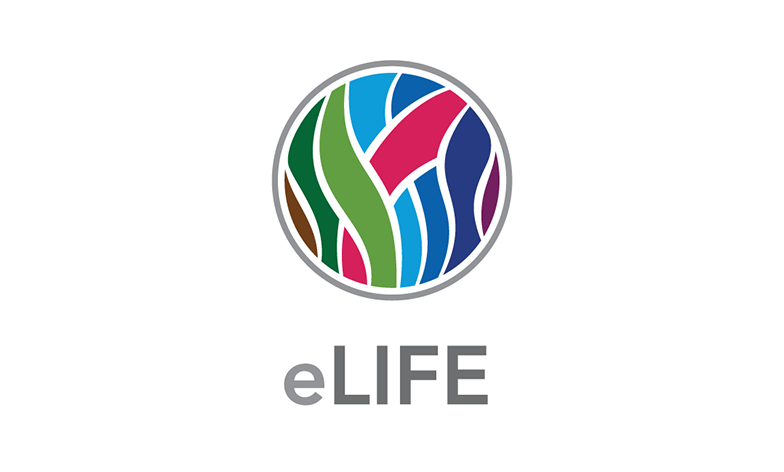 eLife has appointed two new Deputy Editors to lead the journal's expansion into medical research and explore fresh approaches to peer review and publishing.
Mone Zaidi is Professor of Medicine (Endocrinology, Diabetes and Bone Disease), of Pharmacological Sciences, and of Geriatrics and Palliative Medicine, and Founding Director of the Mount Sinai Bone Program at the Icahn School of Medicine at Mount Sinai, New York, US. Speaking about his appointment as eLife Deputy Editor, he says: "It is gratifying to be able to contribute to medical publishing and to open access to biomedical research. I look forward to helping make eLife's medicine section a highly respected and popular platform for publishing interdisciplinary lines of investigation focused on improving human health."
Diane Harper is a Professor in the Departments of Family Medicine and Obstetrics & Gynecology, Biomedical Engineering, and Women's and Gender Studies at the University of Michigan, US. Speaking about her new role, she says: "I will strive to encourage others' ideas in all clinical areas and new science that will lead to better health for everyone."
Harper and Zaidi will lead expert review of significant translational research and clinical studies that deal with the etiology, pathophysiology, diagnosis, genetics, prevention and treatments to improve human health. Formerly Reviewing Editors for eLife, they now work alongside Deputy Editors Detlef Weigel (Max Planck Institute for Developmental Biology, Germany), Anna Akhmanova (Utrecht University, the Netherlands), and Tim Behrens (Oxford University and University College London, UK), and in collaboration with Editor-in-Chief Michael Eisen (University of California at Berkeley, US) and the broader editorial team.
eLife is a non-profit backed by the Howard Hughes Medical Institute (US), Max Planck Society (Germany), Wellcome (UK), and the Knut and Alice Wallenberg Foundation (Sweden) to transform research communication. eLife is actively promoting a new vision for publishing in which journals review papers already published by authors as preprints, providing expert feedback to authors and an indication of the reliability and potential significance of the findings to readers.
eLife Editor-in-Chief Michael Eisen says: "We're thrilled to have Diane and Mone on the leadership team, bringing their significant and complementary medical expertise to new research. They are both stellar physician-scientists, equally committed to eLife's mission to transform scholarly communication, and to fostering a collaborative, diverse and open research culture. We all look forward to working with them to improve the process of medical publishing for everyone – for authors, researchers, clinicians and the broader community."
"Open annotations. The current annotation count on this page is 0.Harper's research has evolved around human papillomavirus (HPV)-associated cancer prevention, early detection and treatment. Her work has been funded by federal and state organisations such as the National Institutes of Health (NIH), private foundations and industry. She has worked with the World Health Organization and Pan American Health Organization to implement the new knowledge gained from research into health policy for the US and globally. Her work has brought about advanced and evolved changes in the vaccination, treatment and testing for HPV that increases the accuracy of screening and maximises the woman's quality of life.
Harper adds that she is passionate about supporting women in STEAM – science, technology, engineering, arts and maths. "As Deputy Editor of eLife, I will have the opportunity to work with a team of accomplished professionals from all over the world who can change the research culture to bring in diverse perspectives in medicine and its continuing evolution of evidence," she says.
Zaidi's research over the past three decades has crossed disciplines and focused on common and rare diseases of the skeleton. This work has been funded by the NIH, U.S. Department of Veterans Affairs, Medical Research Council (UK) and other private and commercial agencies. He is widely recognised for his discovery of biological circuits of medical significance through which bone communicates with the pituitary gland, fat tissue and the brain. He has created a new antibody to a pituitary hormone for the future therapy of osteoporosis and obesity. Zaidi is also a passionate advocate for ensuring integrity and transparency in biomedical research.
Additionally, he says he is "deeply committed" to supporting physician-scientists across the world who are in the early stages of their career. He has initiated national efforts to sustain and promote the workforce, especially through his leadership of the Research Committee of the Alliance of Academic Internal Medicine.
For more information, and to access the latest research published in eLife's medicine section, visit https://elifesciences.org/subjects/medicine.