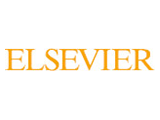 Elsevier, a world-leading provider of scientific, technical and medical information products and services, and ISTE Press Ltd, a London-based international publisher of scientific and technical books, today announced that the companies have formed a publishing alliance that will bring researchers ISTE Press content on high-growth subjects, The subjects include energy, engineering, materials science, food science, mathematics and environmental science. The content from ISTE Press, which primarily publishes French-originated content in the English language, will be distributed through Elsevier's ScienceDirect and other global distribution channels.
"Our alliance with ISTE Press is an exciting opportunity for us to give researchers more content in some key areas like energy and food science," said Suzanne BeDell, Managing Director, Science and Technology Books, Elsevier. "It also brings to the market high-quality French scientific content that is closely aligned with our growth areas. ISTE Press and Elsevier can better support research outcomes and researcher productivity increasing global access to this co-published content."
New Elsevier and ISTE Press co-branded books will be published in collections beginning in 2015, and will be available in print as well via all of the digital channels Elsevier serves. Elsevier will have global rights to co-branded content and will work in close cooperation with ISTE Press to develop content in areas of mutual interest.
Sami Ménascé, President and Managing Director of ISTE Press said, "I am very happy to announce this new alliance that will allow ISTE's authors, researchers and scientists, access to ScienceDirect and Elsevier's international audience in subject areas of mutual interest."
– See more at: http://www.elsevier.com/about/press-releases/science-and-technology/elsevier-and-iste-press-announce-publishing-alliance#sthash.FR7nzLlQ.dpuf