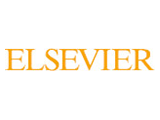 Elsevier, a world-leading provider of scientific, technical, and medical information products and services, today announced it has signed a license agreement with the National Center for Scientific and Technical Information (NCSTI) to make key Elsevier resources available to the entire Kazakhstani research community.
The agreement, signed on behalf of the Ministry of Science and Education, provides more than 400 Kazakhstani academic and research institutions with access to Scopus, the largest abstract and citation database of peer-reviewed literature and ensures continued access to ScienceDirect, Elsevier's full-text platform for research literature. Through this access agreement, Kazakhstan aims to strengthen its position in the international scientific community.
Adil Ibrayev, NCSTI's President, said, "I'm excited that all our universities and research institutes will benefit from access to Scopus and ScienceDirect. Having access to global scientific literature and the tools to track and analyze research help us to become more effective in our research activities. We are confident this will increase the quantity and quality of Kazakhstani research output, thereby increasing our significance in the international scientific community." Youngsuk "YS" Chi, Elsevier's Chairman, said, "Elsevier is committed to making sure the important work of the Kazakhstani research community takes its deserved place in the international research landscape.
We are pleased to continue the collaboration with Kazakhstan's National Center to advance Kazakhstan's scientific position and contribute to establishing a knowledge-based economy." – See more at: http://www.elsevier.com/about/press-releases/science-and-technology/elsevier-and-kazakhstan-national-center-for-scientific-and-technical-information-sign-national-license-agreement#sthash.GgjQ6c9H.dpuf