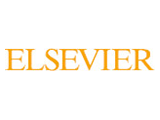 Elsevier, a world-leading provider of scientific, technical and medical information products and services, today announced the highlights of its journal Impact Factor performance in 2014. According to the 2014 Journal Citation Reports® (JCR) published by Thomson Reuters, Elsevier saw 55% of its journal Impact Factors increase from 2013 to 2014, ahead of the aggregate across other journals. In 2014, Elsevier journals occupied the top rank in 62 subject categories, up from 61 in 2013.
An additional 14 Elsevier journals have risen to the top of one or more of their subject categories, and 25 journals have received an Impact Factor for the first time. Among these are Physics of the Dark Universe (8.571) and Journal of CO2 Utilization (3.091), ranking in the top quartile of their respective subject categories.
"Advancing science starts with quality research outcomes," said Philippe Terheggen, Managing Director Journals at Elsevier. "It's a privilege to be working with authors, editors and reviewers who continue to excel at what they do, and even improve the quality of our journals year upon year. Publishing these high-quality journals through a wide variety of access models enables us to play an important role in advancing science and health care. Our 2014 performance according to Impact Factor is very encouraging, but we believe that excellence can and should be measured in a variety of ways. That's why we've developed a range of additional journal metrics. The Source Normalized Impact per Paper (SNIP) and the SCImago Journal Rank (SJR) metrics are calculated for the 20,000+ journal titles in the Scopus database. We'll continue to invest heavily in developing new impact metrics to ultimately create the broadest possible basis for measuring the impact of scholarly authors, articles and journals. This "basket of metrics" allows for more varied and nuanced insights into the performance of a journal than is possible by using any one metric alone."
Flagship titles and society journals
The Lancet saw an increase of 15% (from 39.207 to 45.217), confirming its position as one of the world's leading medical journals. New specialty daughter journals The Lancet Global Health, The Lancet Diabetes & Endocrinology and The Lancet Respiratory Medicine all debuted with high Impact Factors: 10.042, 9.185 and 9.629 respectively, ranking at or near the top of their subject categories.
Cell, the flagship journal of Cell Press, remains the top research journal in the "Biochemistry & Molecular Biology" and "Cell Biology" categories. Cell Press' open-access titles continue to draw attention, with Stem Cell Reports debuting this year with an Impact Factor of 5.365, while Cell Reports builds on last year's inaugural success with an increase of 16% to 8.358. The Trends review journal series continues to flourish, embodied by Trends in Cognitive Sciences which has more than doubled its Impact Factor in just 4 years from 9.686 to 21.965.
Of the 426 titles in the JCR that Elsevier publishes on behalf of societies, 266 (or 62%) saw their Impact Factors increase in 2014. And with an increase of 8% the Journal of the American College of Cardiology retains its top ranking in the "Cardiac & Cardiovascular Systems" category.
Impact Factor evaluates a journal's citation impact when compared to others in the same field. It provides a ratio of citations to the journal normalized by an estimate of the journal's scholarly article contribution. The 2014 Impact Factor takes into account citations in 2014 compared to papers published in 2012 and 2013.