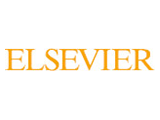 Elsevier, a world-leading provider of scientific, technical and medical information products and services, today announced the launch of a new journal: Geoderma Regional.
The new journal welcomes both original research articles and reviews on every aspect of soil science. Geoderma Regional will focus on specifically regional studies; in the meantime its mother journal, Geoderma, will continue to focus on soil science on a global scale.
"The world is facing many global issues and soil is a critical component in their understanding and management. Most of the global issues require research that leads to solutions at national and regional levels," says the Editor-in-Chief, Alfred Hartemink of the University of Wisconsin-Madison, USA. "Geoderma Regional includes soil studies that increase understanding and scientific knowledge in all regions of the world. The journal embraces fundamental and applied studies of every sub-discipline in soil science. We look forward to receiving papers resulting from regional soil studies."
"We are very excited about the launch of Geoderma Regional as it is our first journal to include reference of the region through article geotagging: authors will be asked to include the location of the experiment and soil type studied, with this information it will be possible to visualize and easily search for studies by location and soil type," explains Gilles Jonker, Executive Publisher at Elsevier.
Geoderma Regional follows an article-based publishing model, allowing for immediate publication of the final version of a paper without waiting for other articles to be compiled into a full issue.
The first published articles are expected to become available for access online on ScienceDirect in June.
For more information or to submit an article, please visit: http://www.elsevier.com/locate/geodrs