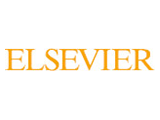 Elsevier, a world-leading provider of scientific, technical and medical information products and services, today announced the launch of theInternational Journal of Marine Energy, a new journal devoted to publishing fundamental and applied research and case studies relevant to all forms of marine and ocean energy.
Professor AbuBakr Bahaj, Professor of Sustainable Energy and Head of the Energy and Climate Change Division at the University of Southampton, will serve as Editor-in-Chief. The journal targets topics such as fluid mechanics, design, modelling and optimisation of devices and arrays/farms, environmental assessment, design codes, regulations, policy, economics, monitoring, planning evaluation, legislation and legal aspects related to sustainable exploitation of the ocean resources.
"The launch of International Journal of Marine Energy demonstrates what an exciting time this is for marine and ocean energy research,"said Professor Bahaj. "Over the past few years, there has been a growing desire within the community to boost research output and development, which has resulted in the need for a specific forum for our pioneering research."
"As a market leader in publishing research journals, Elsevier is committed to ensuring scientific communities have access to appropriate outlets for their papers," added Bethan Keall, Publishing Director at Elsevier. "We are delighted to support this growing research field with the launch ofInternational Journal of Marine Energy.
The first volume of the journal has been published and is now available for free on ScienceDirect.